5-Day Family-Friendly Itinerary to Kasauli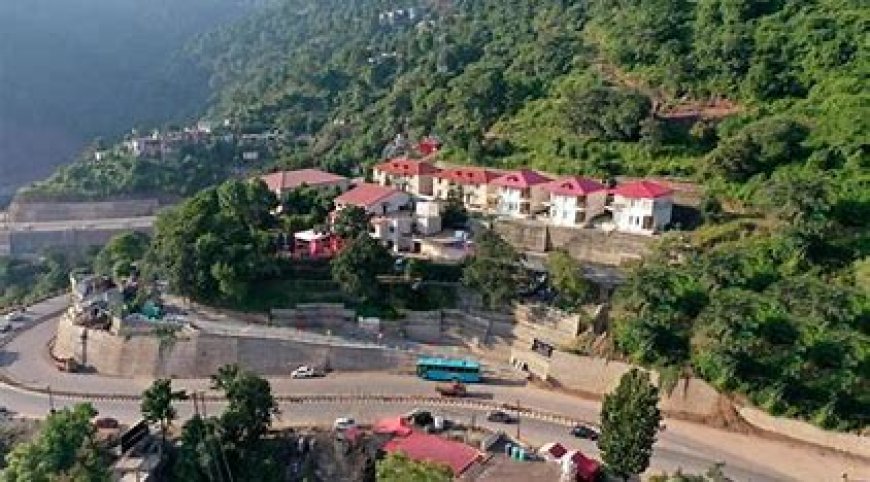 5-Day Family-Friendly Itinerary to Kasauli
Nestled in the lap of the Himalayas, Kasauli stands as a serene and inviting hill station that beckons families with open arms. Situated in Himachal Pradesh, India, Kasauli is a haven where families can escape the rush of modern life and immerse themselves in the beauty of nature, the warmth of local culture, and a range of activities that cater to all ages.
With its pleasant climate, breathtaking landscapes, and a touch of colonial charm, Kasauli provides an idyllic setting for a family retreat. Whether you're seeking quality time with your loved ones, embarking on outdoor adventures, or exploring local heritage, Kasauli offers a diverse array of experiences that promise to create cherished memories.
Families can explore meandering trails that lead to viewpoints offering panoramic vistas of verdant valleys and majestic mountains. The town's colonial architecture, quaint cafes, and local markets invite families to stroll hand in hand, discovering hidden treasures around every corner.
From leisurely picnics in lush gardens to thrilling treks in the hills, Kasauli caters to all interests. Children can experience the joy of seeing diverse flora and fauna, while parents find moments of serenity amid the rustling pine trees. The town's historic sites, like Christ Church, offer insights into its past, making for engaging family outings.
Evenings come alive with the vibrant atmosphere of the Mall Road, where families can shop for souvenirs, indulge in local cuisine, and immerse themselves in the local culture. As the sun sets behind the mountains, the town takes on a magical hue, providing a tranquil setting for families to reconnect and unwind.
Day 1: Arrival and Relaxation
Morning: Arrive at Chandigarh Airport or Kalka Railway Station. Drive to Kasauli (around 2-3 hours). Check into your chosen accommodation.
Afternoon: After settling in, enjoy a relaxed lunch at your hotel. Spend the afternoon exploring the hotel's facilities or take a leisurely walk around the nearby area.
Evening: Head to Sunset Point to witness a beautiful sunset with your family.
Dinner: Dine at the hotel's restaurant or explore local eateries.
Day 2: Nature and Heritage
Morning: Start your day with a hearty breakfast at the hotel. Head to the Gilbert Nature Trail for a family-friendly nature walk.
Afternoon: Enjoy a picnic lunch at a scenic spot on the trail. Afterward, visit the Christ Church to learn about its history and admire its architecture.
Evening: Return to the hotel for some relaxation time or enjoy a board game session as a family.
Dinner: Have dinner at a local restaurant or at your hotel.
Day 3: Adventure and Exploration
Morning: Have an early breakfast and embark on a trek to Monkey Point. It's a relatively easy trek suitable for families.
Afternoon: Pack a picnic lunch or return to the hotel for lunch. Spend the afternoon visiting the Kasauli Brewery and exploring the town's markets.
Evening: Head to the Mall Road for shopping and enjoying the local atmosphere.
Dinner: Try a different local eatery or enjoy dinner at your hotel.
Day 4: Leisure and Local Sightseeing
Morning: Enjoy a leisurely breakfast. Visit the Kasauli Club for a morning of indoor activities like pool, table tennis, and more.
Afternoon: Have lunch at the club's restaurant or back at your hotel. Spend the afternoon exploring local attractions like Dagshai Jail Museum.
Evening: Return to the hotel for relaxation or have a cozy family dinner in the hotel's garden area.
Dinner: Opt for a special family dinner at your hotel.
Day 5: Reflection and Departure
Morning: After breakfast, take a family walk along the Mall Road, enjoying the last moments in Kasauli.
Afternoon: Check out from the hotel and have a farewell lunch at a local restaurant.
Evening: Depart for Chandigarh or Kalka, cherishing the memories you've made as a family.
Family-Friendly Adventures in Kasauli: Fun Activities for Kids
Nature Walks and Easy Treks: Explore family-friendly trails like the Gilbert Nature Trail and Manki Point.Price: Many trails are free, while guided treks might cost around INR 300-500 per person.

Visit Christ Church: Admire the beautiful architecture of the Christ Church.Price: Generally, there's no admission fee, but donations are often welcome.

Monkey Point Trek: Embark on a trek to Monkey Point, which is relatively easy and suitable for families with kids.Price: Minimal or no cost, but carry some snacks and water.

Picnics: Enjoy family picnics at scenic spots like the Gilbert Trail or Sunset Point.Price: Cost of food and any park entry fees.

Kasauli Club Activities: Visit the Kasauli Club for indoor activities like table tennis, pool, and more.Price: Entry fees for the club might range from INR 100-300 per person.

Visit the Kasauli Brewery: Learn about the history of the Kasauli Brewery (only for parents) while kids explore nearby areas.Price: Guided tours with tastings might cost around INR 200-400 per person.

Shopping on Mall Road: Explore local shops for souvenirs, toys, and clothing.Price: Prices vary based on what you purchase.

Photography: Capture the natural beauty and your family moments.Price: Free if you have your own camera or smartphone.

Local Eateries and Cafes: Enjoy local cuisine and street food that kids might enjoy.Price: Meals at local eateries can range from INR 200-500 per person.

Exploring Local Markets: Let kids experience the local market atmosphere and shop for small items.Price: Prices vary based on purchases.

Indoor Games at Accommodation: Enjoy indoor games, movies, and bonding time at your hotel.Price: Usually free if provided by your accommodation.

Visit Dagshai Jail Museum: Explore local history and culture through a visit to the museum.Price: Entry fees might range from INR 20-50 per person.
What's Your Reaction?