Breaking News - 8th September 2023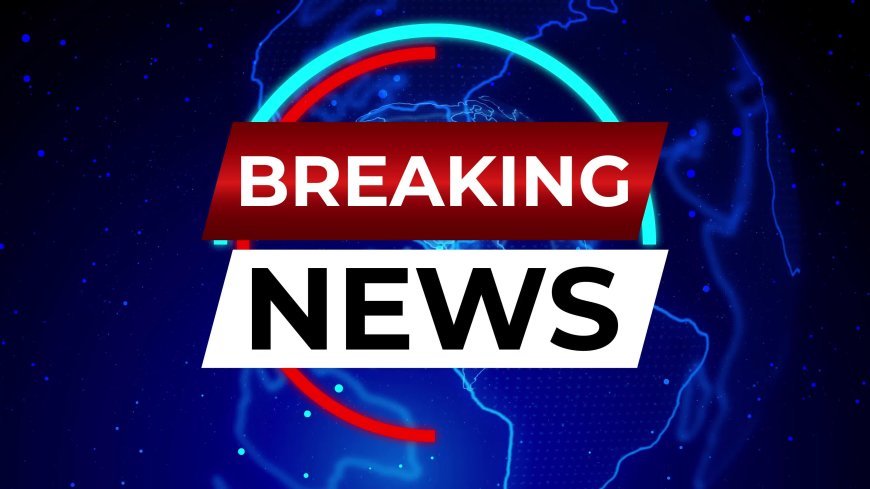 1) RBI to discontinue incremental cash reserve ratio in a phased manner:
The Reserve Bank of India (RBI) has decided to gradually stop using something called the incremental cash reserve ratio (I-CRR). They made this decision after looking at the current situation with money in the economy.
Instead of suddenly changing things and possibly causing problems in the financial system, they will release the money held in the I-CRR in stages. This way, the flow of money in the system remains stable, and things work smoothly in the financial markets.
2) Ashneer Grover calls out Income Tax department's notice asking for 3-year ITR details of investors from startups:
A while back, the former CEO of BharatPe, Ashneer Grover, questioned a notice from the Income Tax Department. Now, he's raising concerns about another notice they sent to startups. This new notice asks startups to give detailed financial information about their investors for the past three years.
Ashneer Grover mentioned that some startups have received these notices from the Income Tax Department. He pointed out a specific part of the notice that asks startups to provide proof of who their investors are and also show the investors' financial records for the last three years. This is done to ensure that the investors are financially capable, and the investment transactions are genuine.
3) TVS Motor share price up 33% in last six months; is it still buy-worthy?:
The price of TVS Motor shares recently reached its highest level ever. On a particular day, the stock started at ₹1,489.95, which was slightly higher than the previous day's closing price of ₹1,479.60. It even reached a new all-time high of ₹1,489.95, but later in the day, it dropped slightly to ₹1,477.40.
Over the past six months, TVS Motor's stock has been performing really well, gaining more than 33%. This is better than the overall increase of 22% in the BSE Auto index and the 10% gain in the Sensex, which represents the Indian stock market.
Experts believe that TVS Motor is a good long-term investment because the company is making a strong push into electric vehicles (EVs). In August, TVS reported a 4% increase in sales compared to the same month the previous year. They sold 3,45,848 units in August 2023, compared to 3,33,787 units in August 2022.
One of their electric scooters, the TVS iQube Electric, saw a significant increase in sales, selling 23,887 units in August 2023 compared to just 4,418 units in the same month last year. The company also mentioned that they have a strong demand for this electric scooter, indicating good prospects for the future.
4) Tata Consumer enters UK cereal market:
Tata Consumer Products Ltd. (TCPL), a company that makes packaged goods, is now selling its Soulfull brand of millet-based cereals in other countries. They've teamed up with a British retail store called Tesco to sell these cereals under the name "Joyfull muesli" in the UK. TCPL already has a strong presence in the UK with other brands like Tetley tea, Good Earth UK, and Teapigs.
Back in 2021, TCPL, which is part of the Tata Group, acquired Kottaram Agro Foods, the company behind Soulfull, to expand into new types of packaged foods.
Apart from the UK, Tata Consumer also does business in the United States and Canada. In the financial year 2023, around 29% of the company's income came from international markets. Their international business brought in revenues of ₹3,589 crore last year, while TCPL's total consolidated revenue was ₹13,800 crore in FY23.
5) Hotel stocks maintain good momentum after strong Q1:
Hotel stocks are doing really well on the stock market because of upcoming events like the G20 Summit, the ICC Men's Cricket World Cup, and the wedding season. Even though the second quarter was a bit slow due to the rainy season, experts think the hotel business will stay strong.
They believe that when more international tourists come, it will boost the demand for hotels. Many hotel stocks have already reached their highest prices in a year, and some have gone up by 13-50% in the last six months.
Analysts from JM Financials Institutional Securities say that during the festive season, hotels that are part of big chains will do well because more people want to stay in them. Plus, with the G20 Summit, the ICC World Cup, and the wedding season, there will be even more guests.
Hotels have been making more money over the past year as COVID-19 worries have eased. They did really well in the first quarter of the year. According to data from Motilal Oswal Financial Services Ltd., hotels made 16% more money, and their earnings before things like taxes and depreciation went up by 17% compared to the year before. EIH did especially well with a 26% increase in revenue and a 56% increase in earnings.
Experts think that hotel rooms will be more in demand soon, so hotels will be able to charge more for them. This means they'll make more money for each available room, something called "RevPAR."
Even though hotels don't usually do as well in the rainy season from July to September, things are still looking good for them. Experts believe that the G20 Summit, Cricket World Cup, wedding season, and more tourists coming in will keep the demand strong.
A report from HVS Anarock Hotels and Hospitality in August said that even though not as many people were staying in hotels, the prices for rooms were still higher than they were in 2019. This is a good sign for hotels.
The experts at ICICI Securities think that the hotel industry will have more guests, with occupancy rates going up to 66% in 2023, 68% in 2024, and 70% in 2025. They also expect room prices to keep going up, reaching ₹7,106 in 2023, ₹7,639 in 2024, and ₹7,983 in 2025.
Overall, the hotel business looks promising in the coming years, and hotels are changing the way they operate by managing and franchising properties instead of owning them. This helps them adjust to changes in supply and demand more easily.
6) Is Billionaire Banker Uday Kotak an asset or liability?  
In a surprising move, Uday Kotak has decided to step down from his role as the head of Kotak Mahindra Bank earlier than expected. He'll still be part of the bank's board, but he won't be in charge anymore. Dipak Gupta, who is currently a top executive, will take over until the end of December, when he is also set to retire. By then, the bank hopes to have a new leader approved by the regulator.
This decision has caught the attention of the Reserve Bank of India, the country's central bank, and has reignited a debate about the risks associated with having one person in such a critical role and the idea of separating ownership and management.
This isn't the first time Uday Kotak, one of the wealthiest bankers in India, has pushed the boundaries of banking regulations. He did it once before and succeeded, but this time, the odds of success seem more favorable.
It's important to note that Uday Kotak's departure doesn't align with how he initially described it.
7) Reliance, NVIDIA partner to advance artificial intelligence in India:
Mukesh Ambani's company, Reliance Industries, is teaming up with a US chipmaker called NVIDIA to advance artificial intelligence (AI) in India. This partnership aims to boost India's capabilities in AI and semiconductor chips.
One of the goals of this partnership is to create a powerful computer program that understands and uses India's many languages for various AI applications.
Reliance's subsidiary, Jio, will be in charge of setting up and managing the data centers where all this AI work will happen. These data centers will be very big, with a capacity of 2,000 megawatts, to handle the AI computing tasks.
8) Shipping stocks: Mazagon Dock Shipbuilders, Shipping Corporation among three other stocks hit 52-week high; here's why:
This week, several shipping company stocks have been getting a lot of attention because of some significant developments. In one trading session, five of these shipping company stocks reached their highest prices in the past year:
Mazagon Dock Shipbuilders' stock price went up by 5.6%.
Shipping Corporation of India's stock price surged by 13%.
Dredging Corporation Of India's stock price increased by 5.2%.
Cochin Shipyard's stock price rose by 9.8%.
Garden Reach Shipbuilders & Engineers' stock price jumped by 7.4% on the BSE (Bombay Stock Exchange).
These shipping companies have been doing well because they've been winning orders for their ships, the Baltic Dry Index (a measure of shipping industry health) has been going up, and, most importantly, the government has given them approval for a significant order worth ₹19,000 crore. This order involves building five fleet support ships, and they plan to deliver one of them every four years.
9) How Sensex, FTSE rejig may fuel Nifty at new record high:
On September 15th, there will be some changes happening in the stock markets, specifically in the Sensex and FTSE indexes. These changes are likely to bring more money into certain companies' stocks in the Nifty index. Companies like HDFC Bank, Axis Bank, State Bank of India (SBI), and Tata Motors are expected to benefit from these changes. This influx of money is predicted to help the Nifty index reach a new record high.
HDFC Bank is especially important for the Nifty index because it has a significant impact on it, accounting for about 15% of the index's value. If HDFC Bank's stock price goes up, it could be a positive sign for the overall Nifty index. Analysts believe that for the Nifty to reach a new all-time high, HDFC Bank's stock price needs to get close to ₹1,700 per share.
The upcoming changes in the Sensex and FTSE indexes are expected to generate more interest and buying activity in HDFC Bank's shares, as HDFC Bank is likely to be included in the FTSE index during this upcoming adjustment.
10) Market Wrap: Sensex, Nifty rise almost 3% in six days; investors' wealth swell by over ₹11 lakh crore  :
Even though there is some uncertainty in the global stock markets, the main stock market indexes in India, the Sensex and the Nifty, have been going up for six days in a row now. During this time, both indexes have increased by nearly 3% each, which means that investors have gained over ₹11 lakh crore in wealth.
On Friday, the Sensex, which represents the Indian stock market, stayed in positive territory throughout the day, even though stock futures in the US and the value of the US dollar and government bond yields were falling. This happened because there is an expectation that the US Federal Reserve will keep interest rates the same during its meeting in September. In contrast, major European stock markets like the FTSE in the UK, CAC in France, and DAX in Germany were losing value when the Sensex closed.
Experts believe that the Indian stock market is going up because individual investors are buying more stocks, and the overall economic conditions in the country are favorable.
In the coming weeks, there are important meetings happening at central banks in Europe and the US, such as the European Central Bank, the Federal Reserve, and the Bank of England. The outcomes of these meetings will have an impact on how the stock market behaves.
What's Your Reaction?