5 - Day Solo Adventure Itinerary to Maldives for a Bachelor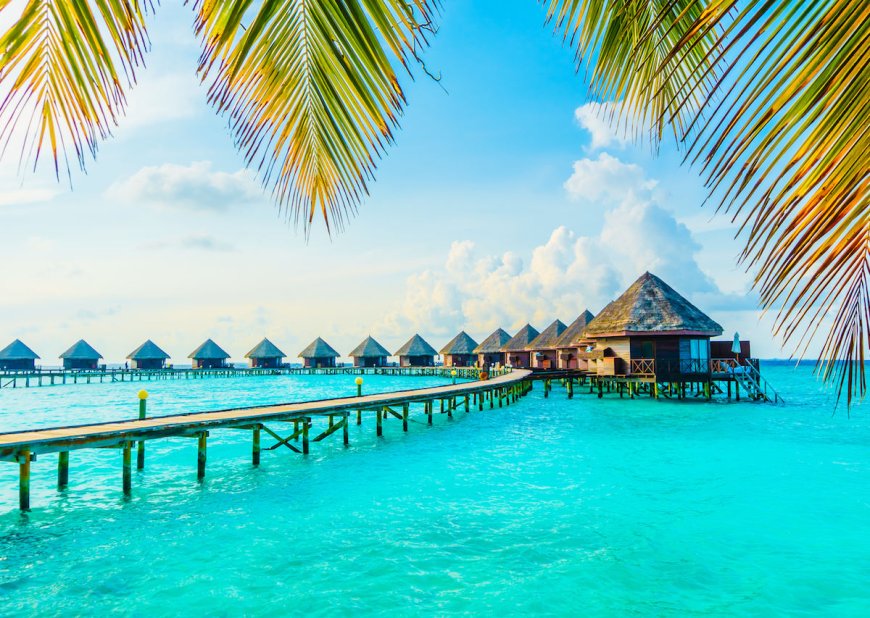 The Maldives, a tropical paradise in the Indian Ocean, is an ideal destination for bachelors seeking a combination of relaxation, adventure, and vibrant experiences. This stunning archipelago comprises over 1,000 coral islands, each adorned with powdery white-sand beaches, crystal-clear turquoise waters, and an underwater world teeming with vibrant marine life.
For a bachelor's getaway, the Maldives offers an idyllic setting where you can unwind on private beaches, engage in thrilling water sports, and immerse yourself in the unique local culture. Whether you're seeking laid-back luxury or heart-pounding adventures, the Maldives has something for every bachelor looking to make unforgettable memories.
From snorkeling through coral reefs to indulging in world-class spa treatments, the Maldives provides an array of experiences that can be tailored to your preferences. Discover underwater dining, embark on sunset cruises, and explore uninhabited islands for a taste of remote tranquility.
The Maldives' warm hospitality, picturesque landscapes, and the opportunity to connect with fellow travelers make it an inviting destination for bachelors seeking both relaxation and excitement. Whether you're celebrating a bachelor's milestone or simply looking to create lasting memories with friends, the Maldives promises an extraordinary adventure amidst the beauty of its unparalleled surroundings.
Day 1: Arrival and Island Exploration
Morning: Arrival in Malé
Arrive at Velana International Airport, Malé.
Transfer to your chosen accommodation via speedboat or seaplane.
Afternoon: Settle In
Check-in and freshen up.
Explore your resort's facilities, private beach, and water sports options.
Evening: Sunset Cruise
Enjoy a relaxing sunset cruise to marvel at the breathtaking colors of the Maldivian sunset.
Return to the resort for a romantic beachside dinner.
Day 2: Snorkeling and Water Activities
Morning: Snorkeling Adventure
Join a guided snorkeling tour to explore the vibrant underwater world of coral reefs and marine life.
Afternoon: Water Sports Extravaganza
Engage in water sports such as jet skiing, paddleboarding, or windsurfing.
Relax on the beach and soak up the sun.
Evening: Beach BBQ
Participate in a beachside BBQ with local flavors and fresh seafood.
Day 3: Island Hopping
Morning: Visit Local Islands
Take a speedboat to nearby local islands, like Maafushi or Guraidhoo, to experience the Maldivian culture and lifestyle.
Afternoon: Snorkeling and Relaxation
Explore the local island, snorkel in the clear waters, and enjoy a casual lunch at a local café.
Evening: Return to Resort
Return to your resort for an evening of relaxation and perhaps a spa treatment.
Day 4: Underwater Adventures
Morning: Submarine Tour
Embark on a unique submarine tour to see the incredible marine life and underwater landscapes.
Afternoon: Free Time or Optional Activities
Enjoy a leisurely afternoon on the beach or indulge in optional activities like fishing trips or diving.
Evening: Farewell Dinner
Have a memorable farewell dinner at an overwater restaurant, enjoying gourmet cuisine.
Day 5: Departure
Morning: Relax and Pack
Enjoy your last few hours at the resort, relax on the beach, or take a final dip in the ocean.
Pack your belongings and check out of the resort.
Afternoon: Malé Exploration
Take a speedboat back to Malé.
Explore Malé's cultural attractions, visit local markets, and do some last-minute shopping.
Evening: Departure
Transfer to the Velana International Airport for your departure flight.
Exciting Bachelor Activities in Maldives : A Guide to Fun Things to Do with Price Options 
Snorkeling Trip: Explore the stunning coral reefs and marine life.
Price: Around 1,500 to 3,000 INR per person.
Water Sports Package: Includes activities like jet skiing, paddleboarding, and more.
Price: Around 3,000 to 5,000 INR per person.
Sunset Cruise: Enjoy a romantic cruise during sunset.
Price: Around 2,000 to 3,500 INR per person.
Submarine Tour: Explore the underwater world without getting wet.
Price: Around 6,000 to 8,000 INR per person.
Dolphin Watching Excursion: Experience the thrill of spotting dolphins in their natural habitat.
Price: Around 2,500 to 4,000 INR per person.
Island Hopping Tour: Visit local islands to experience Maldivian culture.
Price: Around 2,000 to 4,000 INR per person.
Spa Treatment: Indulge in a relaxing spa treatment.
Price: Around 4,000 to 8,000 INR per treatment.
Overwater Restaurant Dining: Experience gourmet cuisine with stunning views.
Price: Around 5,000 to 10,000 INR per person.
Shopping in Malé: Explore local markets and buy souvenirs.
Price: Varies based on your purchases.
Local Cafés and Restaurants: Enjoy local cuisine and street food.
Price: Around 500 to 1,500 INR per meal.
Nightlife and Beach Parties: Entry fees for beach parties and nightclubs.
Price: Varies based on the event.
Culinary Delights: Unique and Special Eats to Try in Maldives
Mas Huni: A traditional Maldivian breakfast dish made from shredded tuna, coconut, and onions, often served with roshi (unleavened bread) and a side of chili.
Bis Keemiya: A popular Maldivian snack resembling a samosa, filled with a mixture of fish, onions, and spices, and deep-fried to perfection.
Garudhiya: A clear fish broth made with tuna, served with rice or roshi. It's a staple in Maldivian cuisine.
Fihunu Mas: Grilled fish, typically served with rice, roshi, and a variety of accompanying sauces and chutneys.
Rihaakuru: A rich fish-based paste, often used as a condiment or base for sauces and curries.
Saagu Bondibai: A dessert made from sago pearls cooked in sweetened coconut milk and served with grated coconut.
Maldivian Curries: Explore various local curries, which could include chicken, fish, or vegetable-based options, richly spiced with coconut, curry leaves, and local flavors.
Hedhikaa: An assortment of traditional Maldivian snacks like bajiya (fish or vegetable fritters), kulhi borkibaa (fish cakes), and masroshi (fish-stuffed roshi).
Dhon Riha: A fish curry prepared with a unique combination of spices, often served with rice.
Coconut-based Dishes: Given the abundance of coconuts, many Maldivian dishes incorporate coconut milk, grated coconut, and coconut oil, adding a distinct tropical flavor.
Local Fruits: Taste a variety of tropical fruits like mangoes, papayas, and bananas, as well as more unique options like rambutan, jackfruit, and passion fruit.
Local Beverages: Try the refreshing "kurumba" (young coconut water) and "Raa" (a traditional palm sap alcoholic beverage), if you're open to local drinks.
Underwater Dining: Experience dining in underwater restaurants for a truly unforgettable culinary adventure, surrounded by marine life.
Cultural Dinners: Some resorts offer cultural dining experiences where you can enjoy traditional Maldivian cuisine while being entertained by local music and dance performances.
What's Your Reaction?