5-Day Family Adventure in Tokyo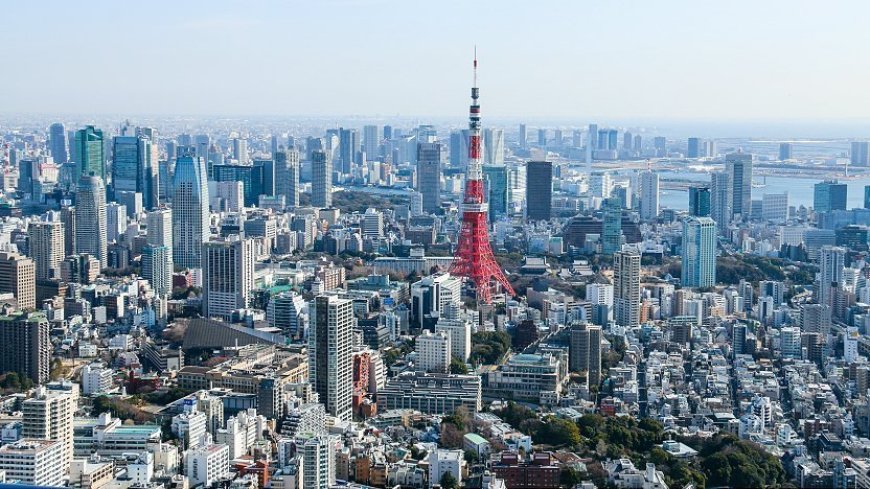 Welcome to Tokyo, a vibrant and dynamic metropolis that offers a blend of tradition and innovation, making it an ideal destination for a memorable family trip. Tokyo is a city where ancient temples stand in harmony with futuristic skyscrapers, and traditional culture seamlessly merges with modern trends. Whether you're exploring historical sites, indulging in delectable cuisine, or discovering cutting-edge technology, Tokyo promises an unforgettable experience for every member of your family.
With a plethora of family-friendly attractions and activities, Tokyo caters to travelers of all ages. From theme parks and interactive museums to serene gardens and bustling markets, Tokyo has something to captivate every interest. As you embark on your family adventure, you'll find that Tokyo's friendly atmosphere and efficient transportation system make it easy to navigate and explore.
For kids, Tokyo offers an array of magical experiences, including visits to whimsical character cafes, the excitement of anime culture, and the enchantment of themed amusement parks. Parents can immerse themselves in traditional tea ceremonies, tranquil Zen gardens, and the diverse culinary scene that ranges from street food stalls to Michelin-starred restaurants.
Tokyo's vibrant neighborhoods, such as Shibuya, Shinjuku, and Akihabara, each have their unique charm, ensuring that every day of your family trip is filled with new discoveries. Whether you're fascinated by the neon lights of Shibuya Crossing, amazed by the grandeur of the Tokyo Skytree, or enchanted by the serenity of Meiji Shrine, Tokyo promises to create cherished family memories that will last a lifetime.
As you delve into Tokyo's rich cultural tapestry, you'll witness the fusion of the old and the new, the traditional and the avant-garde, all within a bustling urban landscape. From the iconic landmarks to the hidden gems, Tokyo invites you and your family to experience a journey that celebrates both shared moments and personal exploration.
Day 1: Arrival and Exploration of Asakusa
Arrive at Narita or Haneda Airport.
Check in to your family-friendly hotel in Asakusa.
Visit Senso-ji Temple, Tokyo's oldest temple, and Nakamise Shopping Street.
Enjoy a traditional Japanese dinner in a local restaurant.
Day 2: Disneyland Magic
Head to Tokyo Disneyland for a day of enchantment and fun.
Experience the thrilling rides, meet beloved Disney characters, and enjoy parades.
Return to your hotel for a restful evening.
Day 3: Ueno Park and Akihabara
Visit Ueno Park, home to museums, a zoo, and beautiful cherry blossoms.
Explore Tokyo National Museum or Ueno Zoo (great for kids).
In the afternoon, explore Akihabara, the electronics and anime district.
Kids can enjoy the immersive experiences in themed cafes.
Day 4: Odaiba and TeamLab Borderless
Head to Odaiba, a futuristic entertainment hub.
Visit teamLab Borderless for a mind-bending digital art experience.
Explore attractions like Palette Town, Toyota Mega Web, and VenusFort.
Enjoy an evening stroll by the Rainbow Bridge.
Day 5: Harajuku and Meiji Shrine
Start your day in Harajuku, known for its unique fashion and culture.
Explore Takeshita Street, a hub of trendy shops and colorful treats.
Visit Meiji Shrine for a serene nature escape in the heart of the city.
Spend your last evening shopping in Shibuya and experiencing Shibuya Crossing.
Exciting Family Activities in Tokyo: A Guide to Fun Things to Do with Price Options 
Certainly, here are some family-friendly activities to enjoy with kids in Tokyo, along with estimated prices in Indian Rupees (INR):
Tokyo Disneyland:

Experience the magic of Tokyo Disneyland with rides, parades, and character encounters.
Price: Approximately ₹3,500 to ₹4,500 per person for a one-day pass.

Ueno Zoo:

Explore Ueno Zoo, where kids can see a variety of animals from around the world.
Price: Approximately ₹500 to ₹700 per adult, children often have discounted rates.

teamLab Borderless:

Immerse yourselves in the digital art wonderland of teamLab Borderless.
Price: Approximately ₹1,500 to ₹2,000 per person for admission.

Tokyo Skytree:

Enjoy breathtaking views from Tokyo Skytree's observation decks.
Price: Approximately ₹1,500 to ₹2,000 per adult, reduced rates for children.

Odaiba Attractions:

Visit attractions like Palette Town's Toyota Mega Web and VenusFort.
Price: Prices vary based on attractions, expect ₹1,000 to ₹2,000 per person.

Takeshita Street, Harajuku:

Explore Takeshita Street's quirky shops and indulge in colorful treats.
Price: Varies based on shopping and treats, budget around ₹500 to ₹1,000 per person.

Meiji Shrine and Yoyogi Park:

Explore Meiji Shrine and enjoy a serene escape in Yoyogi Park.
Price: No entry fee.

Themed Cafes:

Visit whimsical character cafes like Hello Kitty, Pokemon, and more.
Price: Varies based on the cafe and items ordered, budget around ₹1,000 to ₹2,000 per person.
Culinary Delights: Unique and Special Eats to Try in Tokyo
Tokyo is a culinary paradise that offers a diverse range of unique and special dishes for you to try. Here are some must-try culinary delights during your visit to Tokyo:
Sushi at Tsukiji Outer Market:

Indulge in fresh and authentic sushi made from the finest seafood.
Don't miss the chance to savor the world-renowned Tsukiji Tuna.

Ramen:

Dive into a bowl of steaming ramen noodles, available in various broth flavors such as shoyu, miso, and tonkotsu.

Tempura:

Enjoy crispy and light tempura, where various ingredients are lightly battered and deep-fried.

Yakitori:

Savor skewered and grilled chicken, pork, and vegetables, often accompanied by a variety of dipping sauces.

Okonomiyaki:

Try this savory pancake made with batter, cabbage, and various toppings, often finished with mayo and bonito flakes.

Takoyaki:

Experience the joy of octopus-filled batter balls, typically topped with mayo, takoyaki sauce, and bonito flakes.

Sukiyaki:

Enjoy a hot pot dish featuring thinly sliced beef and vegetables cooked in a sweet soy-based sauce.

Unagi (Grilled Eel):

Delight in grilled eel served on a bed of rice, known for its rich flavors and nutritional benefits.

Matcha Desserts:

Indulge in matcha-flavored treats like matcha ice cream, mochi, and traditional Japanese sweets.

Kaiseki:

Immerse yourself in the multi-course dining experience of kaiseki, highlighting seasonal and artfully presented dishes.

Street Food at Ameya-Yokocho Market:

Explore this bustling market for street food delights, including takoyaki, taiyaki (fish-shaped pastries), and more.

Soba and Udon Noodles:

Enjoy either thin soba noodles or thick udon noodles, often served hot or cold with a variety of toppings.

Tonkatsu:

Indulge in breaded and deep-fried pork cutlet, served with cabbage and a tangy tonkatsu sauce.

Depachika Treats:

Visit the food basements of department stores (depachika) for an array of gourmet treats, from sweets to bento boxes.

Fruit Parlor Experience:

Try a luxurious fruit parlor offering high-quality, perfectly ripe fruits served in exquisite presentations.
Exploring Tokyo's culinary scene is an adventure in itself, and these dishes represent just a glimpse of the city's gastronomic offerings. Be sure to venture beyond your comfort zone and embrace the unique flavors that Tokyo has to offer!
What's Your Reaction?