5 - Day Family-Friendly Itinerary to Maldives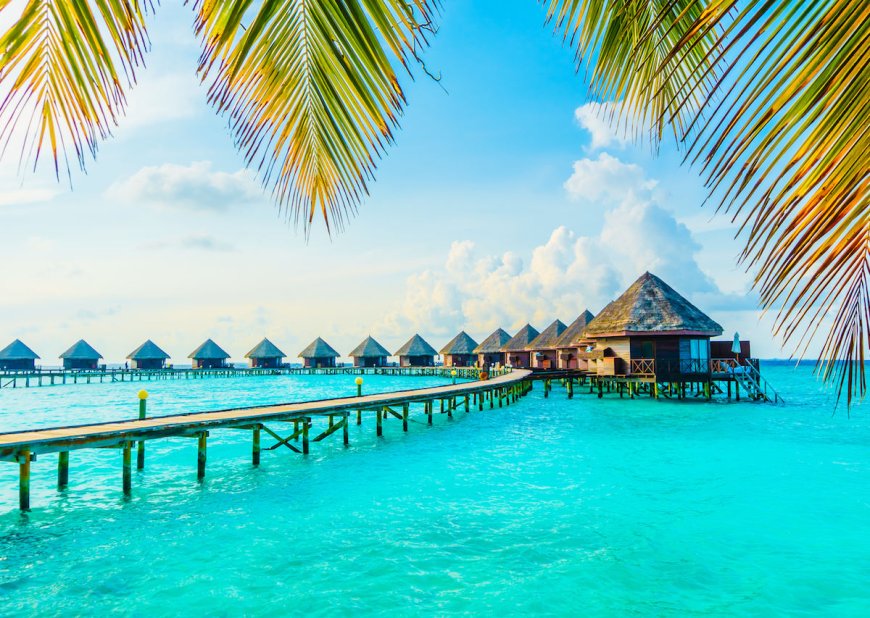 The Maldives, a paradise nestled in the heart of the Indian Ocean, is a dream destination for families seeking a tranquil and unforgettable getaway. Comprising a chain of over 1,000 coral islands, this tropical haven is known for its pristine white sandy beaches, crystal-clear turquoise waters, and vibrant marine life. With a perfect blend of relaxation and adventure, the Maldives offers an ideal setting for families to create cherished memories together.
Families visiting the Maldives can look forward to a variety of experiences tailored to all ages. From snorkeling in coral-rich reefs teeming with colorful fish to engaging in thrilling water sports, there's no shortage of activities to keep everyone entertained. The local culture is warm and inviting, providing families with the chance to immerse themselves in authentic Maldivian life, explore local markets, and interact with friendly locals.
With an array of family-friendly resorts offering top-notch amenities, spacious accommodations, and dedicated kids' clubs, parents can unwind while their children are engaged in safe and enjoyable activities. The Maldives also provides opportunities for families to bond through exciting excursions, cultural experiences, and indulgent spa treatments.
Whether it's building sandcastles on pristine beaches, embarking on guided island explorations, or simply basking in the breathtaking sunsets, the Maldives caters to the desires of every family member. The lush tropical landscape, combined with the vibrant marine world beneath the waves, makes the Maldives a true wonderland for families seeking a serene escape from the everyday hustle and bustle.
In the Maldives, families are invited to step into a world of natural beauty, adventure, and relaxation, creating a perfect setting for making lasting memories that will be cherished for years to come.
Day 1: Arrival and Relaxation
Arrival in Malé: Land at Velana International Airport, Malé.
Resort Transfer: Take a speedboat or seaplane to your chosen family-friendly resort.
Check-In and Exploration: Check in, settle into your accommodation, and explore the resort's facilities.
Beach Time: Spend the afternoon relaxing on the beach or by the pool.
Evening: Enjoy a casual family dinner at the resort's restaurant.
Day 2: Water Adventures and Exploration
Morning: Snorkeling: Embark on a family snorkeling adventure to discover the colorful marine life.
Lunch: Have a beachside or buffet lunch at the resort.
Afternoon: Water Sports: Engage in family-friendly water activities like kayaking, paddleboarding, or banana boat rides.
Evening: Participate in a sunset fishing excursion for a unique family experience.
Day 3: Island Exploration and Cultural Immersion
Morning: Local Island Visit: Take a family-friendly guided tour to a local Maldivian island. Explore the culture and traditions.
Lunch: Enjoy a traditional Maldivian lunch on the local island.
Afternoon: Dolphin Watching: Go on a family-friendly dolphin watching tour to spot playful dolphins.
Evening: Return to the resort and have a themed dinner night with cultural performances.
Day 4: Underwater Excitement and Relaxation
Morning: Submarine Adventure: Experience the underwater world through a family submarine tour.
Lunch: Relax with a beach picnic or enjoy a buffet at the resort.
Afternoon: Family Spa Time: Indulge in family spa treatments or relax by the pool.
Evening: Enjoy a family-friendly movie night on the beach with popcorn and snacks.
Day 5: Farewell and Departure
Morning: Beach Time: Spend your last morning enjoying the beach and water activities.
Lunch: Have a leisurely family lunch at the resort's restaurant.
Afternoon: Malé Exploration: Head back to Malé for some shopping and sightseeing.
Evening: Departure: Catch your departure flight from Velana International Airport.
Tips for Family Travel:
Make sure to choose a family-friendly resort with amenities and activities suitable for all ages.
Keep sunscreen, hats, and reusable water bottles handy to stay protected and hydrated.
Plan activities that accommodate your family's energy levels and interests.
Always follow local guidelines and rules when engaging in water activities.
Consider packing games, books, and activities for children during travel and downtime.
Exciting Family Activities in Maldives: A Guide to Fun Things to Do with Price Options 
Snorkeling: Explore the underwater world together as a family.
Price: Around 1,500 to 3,000 INR per person.
Glass-Bottom Boat Tour: Enjoy observing marine life from a glass-bottom boat.
Price: Around 2,500 to 4,000 INR per person.
Dolphin Watching Tour: Exciting dolphin spotting adventure for the whole family.
Price: Around 2,500 to 4,000 INR per person.
Family Kayaking: Paddle around the calm waters of the Maldives.
Price: Around 1,000 to 2,000 INR per kayak.
Banana Boat Rides: Thrilling rides on an inflatable banana-shaped boat.
Price: Around 1,500 to 2,500 INR per ride.
Family Sunset Cruise: A relaxing cruise to enjoy the magical sunset.
Price: Around 2,000 to 3,500 INR per person.
Kid's Club Activities: Many resorts offer supervised activities for kids, including arts and crafts, games, and more.
Price: Often included in the resort package.
Family Spa Time: Some resorts offer family-friendly spa treatments.
Price: Around 3,000 to 6,000 INR per treatment.
Family Photography Session: Capture your family moments in the stunning Maldivian setting.
Price: Around 5,000 to 8,000 INR for a session.
Underwater Observatory: Visit an underwater observatory for a unique marine experience.
Price: Around 1,500 to 2,500 INR per person.
Local Island Visits: Experience Maldivian culture on a guided local island tour.
Price: Around 2,000 to 4,000 INR per person.
Family Cooking Classes: Learn to prepare Maldivian dishes together.
Price: Around 3,000 to 5,000 INR per person.
Cinema Under the Stars: Some resorts offer open-air movie nights on the beach.
Price: Often included in the resort package.
Water Park Adventures: Some family-friendly resorts have water parks with slides and activities.
Price: Often included in the resort package.
Culinary Delights: Unique and Special Eats to Try in Maldives
Hedhikaa: This refers to a variety of traditional Maldivian snacks like bajiya (fish or vegetable fritters), keemia (samosa-like pastries), and kulhi borkibaa (fish cakes). These are commonly enjoyed as snacks throughout the day.
Mas Huni: A staple Maldivian breakfast dish made from shredded tuna mixed with grated coconut, onions, and spices. It's often served with roshi (unleavened flatbread).
Garudhiya: A clear fish broth made with tuna, usually served with rice. It's a simple yet flavorful dish that's popular among locals.
Rihaakuru: A thick paste made from boiled and fermented fish, often used as a base for curries and sauces. It's a
key ingredient in many Maldivian dishes.
Fihunu Mas: Grilled fish, often served with rice, roshi, and various accompaniments like chili sauce, lime, and onions.
Masroshi: A stuffed flatbread filled with fish, grated coconut, and spices. It's similar to a stuffed paratha and makes for a tasty snack.
Gulha: These are dumplings filled with a mixture of fish and coconut, often served as a side dish or appetizer.
Bis Keemiya: Similar to samosas, these pastries are filled with a mixture of fish, onions, and spices. They are deep-fried to a crisp, golden brown.
Saagu Bondibai: A sweet dessert made from sago pearls cooked in coconut milk, often flavored with cardamom and rose water.
Local Fruits: Enjoy a variety of tropical fruits like mangoes, papayas, bananas, and coconuts. Some resorts might also offer exotic fruits like rambutan and jackfruit.
Seafood: Being surrounded by the ocean, the Maldives is known for its fresh and delicious seafood. Try dishes like lobster, crab, and various types of fish prepared in local styles.
Local Beverages: Taste the refreshing "kurumba" (young coconut water) and "Raa" (a traditional alcoholic beverage made from the sap of palm trees).
Beach BBQs: Many resorts offer beachside barbecues where you can enjoy fresh seafood and grilled meats under the stars.
Cultural Dining Experiences: Some resorts offer cultural dining events where you can try traditional Maldivian dishes while being entertained by local music and dance performances.
What's Your Reaction?