Financial news 31st August 2023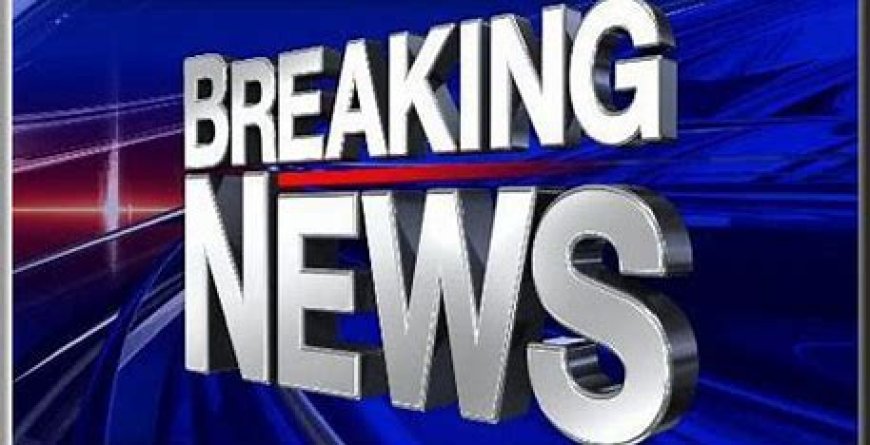 Financial News 31st August 2023
1.Rupee appreciates marginally to 82.62 against US dollar in early trade
The Indian rupee stayed mostly steady and gained a little, increasing by 1 paise to reach 82.62 against the US dollar early on Thursday. This happened because the stock market in India was doing well. However, the rupee faced some challenges due to foreign funds leaving the country and the cost of crude oil being relatively high. Forex traders mentioned these factors as reasons for the rupee's movement.
2.Visa, Mastercard plan to add new card fees for retailers in coming months
Starting in October, there will be extra charges for Visa transactions done online. Then, in April, new fees will be applied to business-related credit, debit, and prepaid cards. This information comes from a document seen by Bloomberg News. Mastercard is also introducing a new fee for credit card purchases that require pre-authorization, starting in October as well.
Because of these changes, businesses might end up paying more than $500 million in extra fees annually, according to a company that helps businesses manage their costs related to payment processing, called CMSPI.
3.RBI Guv asks urban co-op banks for rigorous follow-up to recover bad loans
On Wednesday, Reserve Bank Governor Shaktikanta Das advised urban cooperative banks to closely monitor and follow up with large borrowers who have not repaid their loans (Non-Performing Assets or NPAs). He emphasized the importance of strong efforts to recover money from these borrowers. He also warned against using tricky accounting methods to hide the real financial situation.
The RBI (Reserve Bank of India) issued a statement saying that the Governor had a meeting with directors from certain big urban cooperative banks in the Mumbai area. The discussion likely focused on improving the financial health of these banks and ensuring they maintain transparent and accurate financial records.
4.Nirmala Sitharaman asks RRBs to remove duplication of PMJDY accounts
Finance Minister Nirmala Sitharaman spoke to Regional Rural Banks (RRBs) on Wednesday. She urged them to work on reducing duplicate accounts in the Pradhan Mantri Jan Dhan Yojana (PMJDY), a government program for financial inclusion.
In a meeting with RRB leaders, she highlighted the importance of expanding the reach of the Pradhan Mantri MUDRA Yojana (PMMY), which provides financial support to small businesses. She mentioned that they should create a plan to finish their tasks within a specific timeframe. The discussion likely revolved around enhancing financial services for people and businesses in a more efficient manner.
5.RBI must ensure there's no spillover from surging food prices: MPC members
The central bank aims to control inflation between 2% and 6%. However, recently, the consumer price index, which measures the cost of living, increased by 7.44%. This rise was largely due to higher food prices, which went up by 11.51%. The reason for this is concerns about not having enough food due to bad weather affecting crop growth.
One of the members of the group responsible for monetary policy, Shashanka Bhide, explained that the main focus should be on bringing down food prices. He mentioned that it's important to make sure there's enough food available in the market and for social welfare programs. This is because controlling the prices of essential goods like food is crucial for managing overall inflation.
6.10-year bond's yield falls during early trade, following US bonds decline
On Wednesday morning, the yields on Indian government bonds were down. This happened as yields in the United States also fell. The reason for the U.S. yield drop is weaker economic data, which suggests that the Federal Reserve might not keep its higher interest rates for much longer.
The specific bond that's often looked at, the 7.26% bond maturing in 2033, had a yield of 7.1611% at 10:15 a.m. Indian Standard Time. In the previous session, it had ended with a yield of 7.1880%. This information was shared by a trader working at a private bank. This change in bond yields reflects the changing perception of how the market views interest rates and economic conditions.
7.Centre spent Rs 2,400 crore more than what it raised via green bonds
The government invested around Rs 18,400 crore in different environmentally-friendly projects. This amount was more than the money it raised – about Rs 16,000 crore – from selling sovereign green bonds in the previous fiscal year. These bonds were introduced for the first time, and the government used the money from their sale to fund eco-friendly initiatives. A senior official provided this information, mentioning that these figures are based on the latest estimates. This shows the government's commitment to supporting projects that are good for the environment.
8.VAT now? Companies face tax demand worth Rs 30,000 crore
Around 200 companies, like Colgate Palmolive, L'Oreal, Castrol, and others, have received notices from state tax authorities. The notices are about taxes owed under the rules before the Goods and Services Tax (GST) was implemented. These companies, which include well-known names like Saint-Gobain, Whirlpool, Mastek, Domino's Pizza, and McDonald's India, have taken the matter to different high courts and even the Supreme Court. They are arguing that they shouldn't have to pay taxes twice for the same thing, once as 'goods' and once as 'services'.
9.IFC committed Rs 24561 crore in India last financial year
The international investor IFC has decided to invest a significant amount of money in India. In the financial year that ended on June 30, they committed a record-breaking $2.97 billion, which is around Rs 24,561 crore. This is more than double the amount they lent in the previous year.
IFC mentioned in a statement on Wednesday that India is their biggest investment area, and they are working with partners on different projects to bring new and innovative ways of funding and climate-related initiatives. This investment aims to make a positive impact on a large scale in the country.
10.Look to drive market share, growth not in our control
Sundaram Finance, a non-banking financial company (NBFC), has managed to do well in the first quarter of the financial year 2023-24. They have achieved a good balance between growing their business, maintaining the quality of their assets, and making profits. During this time, their disbursements, which are the loans they provide, grew by 32%. Additionally, the total amount of money they manage, known as assets under management (AUM), increased by 22%.
What's Your Reaction?