5-Day Solo Adventure in Singapore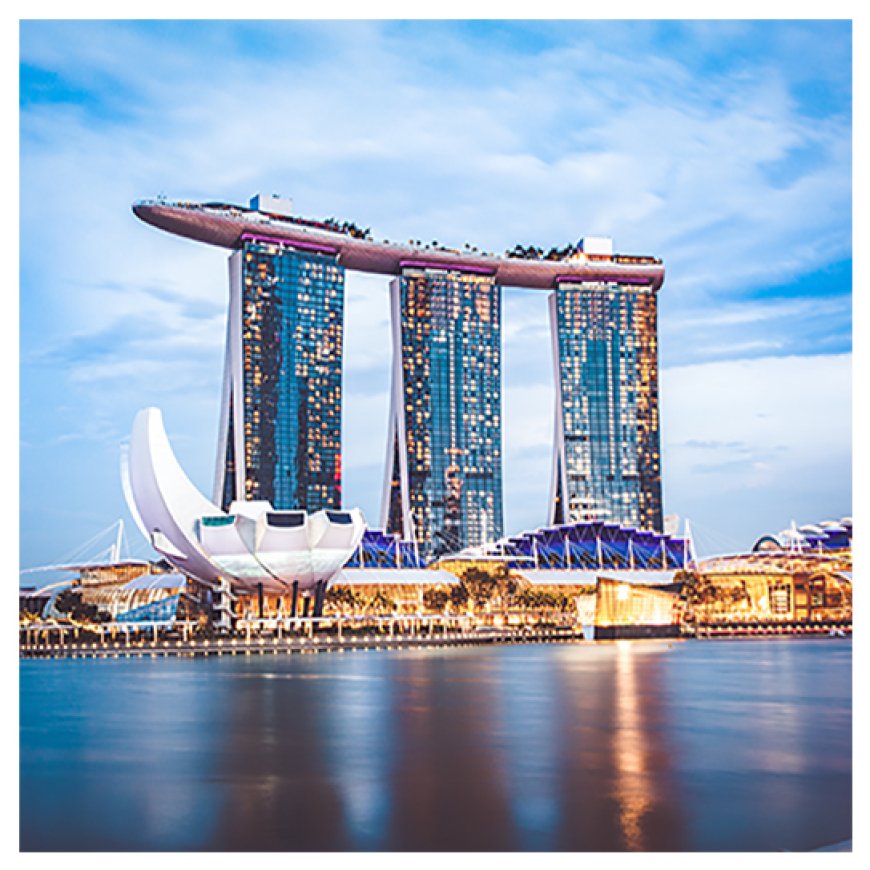 A thrilling destination that offers an unforgettable bachelor trip experience. If you and your friends are looking for a bachelor adventure filled with exciting attractions, nightlife, and urban exploration, Singapore is the perfect playground for your escapade.
Singapore, a bustling metropolis located at the crossroads of Asia, seamlessly blends a futuristic skyline with rich cultural heritage. From soaring skyscrapers to lush gardens and world-class entertainment, Singapore promises an exhilarating journey that combines thrill with luxury.
Indulge in adrenaline-pumping activities, experience world-renowned cuisine, and revel in the energetic nightlife scene that Singapore has to offer. Whether you're seeking adventure, relaxation, or a blend of both, Singapore's diversity ensures there's something for every bachelor group.
Explore iconic attractions like Marina Bay Sands, Sentosa Island, and Gardens by the Bay. Discover the vibrant neighborhoods of Chinatown, Little India, and Kampong Glam, each offering a unique cultural experience. Dive into a world of entertainment at Universal Studios Singapore or experience the vibrant street food scene at hawker centers.
As the sun sets, Singapore transforms into a dynamic nightlife hub, with rooftop bars, nightclubs, and entertainment districts waiting to be explored. Embrace the cosmopolitan atmosphere as you celebrate your bachelor trip with friends and create memories that will last a lifetime.
With its blend of modernity and tradition, Singapore invites you to embark on a thrilling adventure that's tailored to your bachelor group's interests. From luxurious experiences to heart-pounding activities, Singapore promises a bachelor trip like no other, where you can celebrate friendship and create stories that will be retold for years to come.
Day 1: Arrival and Marina Bay Exploration
Arrive at Changi Airport.
Check in to your chosen accommodation in Marina Bay.
Explore Marina Bay Sands, enjoy the SkyPark views, and visit the iconic Merlion statue.
In the evening, witness the mesmerizing light show, "Spectra," over the waterfront.
Day 2: Sentosa Island Adventure
Take a day trip to Sentosa Island.
Visit Universal Studios Singapore for thrilling rides and entertainment.
Explore S.E.A. Aquarium and Adventure Cove Waterpark.
Enjoy the sunset at Tanjong Beach before returning to the city.
Day 3: Cultural Immersion
Visit Chinatown and explore the vibrant streets.
Experience the cultural richness of Little India.
Stroll through Kampong Glam, home to the Sultan Mosque.
Try local street food at hawker centers for lunch and dinner.
Day 4: Gardens by the Bay and Shopping
Begin your day at Gardens by the Bay, explore the Flower Dome and Cloud Forest.
Shop and dine at Orchard Road, Singapore's premier shopping district.
Visit the ArtScience Museum for interactive exhibits.
Experience Clarke Quay's nightlife with riverside bars and clubs.
Day 5: Nature and Night Safari
Start with a morning visit to Singapore Botanic Gardens.
Explore the lush greenery and National Orchid Garden.
In the evening, head to Singapore Zoo for the Night Safari experience.
Capture memories of nocturnal wildlife interactions.
Exciting Bachelor Activities in Singapore: A Guide to Fun Things to Do with Price Options
Certainly, here are some fun activities that you can enjoy during your bachelor trip to Singapore, along with estimated prices in Indian Rupees (INR):
Universal Studios Singapore:

Experience thrilling rides and attractions at Universal Studios.
Price: Approximately ₹3,000 to ₹4,000 for a one-day pass.

Marina Bay Sands SkyPark:

Enjoy panoramic views of the city from the SkyPark.
Price: Approximately ₹1,500 to ₹2,000 for an observation deck ticket.

Sentosa Island Attractions:

Visit S.E.A. Aquarium and Adventure Cove Waterpark.
Price: Approximately ₹2,000 to ₹3,000 for a combined ticket.

Night Safari:

Experience the nocturnal wildlife at Singapore Zoo's Night Safari.
Price: Approximately ₹2,000 to ₹2,500 for an admission ticket.

Gardens by the Bay:

Explore the Flower Dome and Cloud Forest.
Price: Approximately ₹800 to ₹1,000 for a combined ticket.

Street Food at Hawker Centers:

Enjoy local cuisine at hawker centers like Maxwell Food Centre or Chinatown Complex.
Price: Meals can cost around ₹200 to ₹500 per person.

Shopping on Orchard Road:

Explore shopping malls and boutiques on Orchard Road.
Price: Varies based on your shopping preferences.

Nightlife at Clarke Quay:

Experience the vibrant nightlife with drinks and entertainment.
Price: Drinks and cover charges vary depending on the venue.

ArtScience Museum:

Visit the ArtScience Museum for unique exhibitions.
Price: Approximately ₹800 to ₹1,000 for admission.

Singapore Zoo:

Explore the well-maintained Singapore Zoo.
Price: Approximately ₹1,500 to ₹2,000 for admission.
Culinary Delights: Unique and Special Eats to Try in Singapore  
Singapore is renowned for its vibrant and diverse culinary scene, offering a plethora of unique and special dishes that you should definitely try during your visit. Here are some delightful treats to savor:
Hainanese Chicken Rice: A classic Singaporean dish featuring tender poached chicken served with fragrant rice cooked in chicken broth. Don't forget the accompanying chili sauce and ginger paste.

Chilli Crab: Indulge in this iconic dish – succulent crab cooked in a spicy, tangy tomato-based sauce. It's best enjoyed with mantou (steamed buns) to soak up the delicious sauce.

Laksa: Dive into a bowl of laksa, a flavorful noodle soup with a rich coconut curry base, packed with shrimp, fish, and bean sprouts.

Char Kway Teow: Savor flat rice noodles stir-fried with eggs, prawns, Chinese sausage, and bean sprouts, resulting in a flavorful and slightly smoky dish.

Satay: Enjoy skewers of marinated and grilled meat (often chicken or beef) served with a peanut sauce, rice cakes, and a side of cucumber-onion salad.

Hokkien Mee: Delight in a stir-fried noodle dish with prawns, squid, eggs, and a savory seafood broth, resulting in a harmonious blend of flavors.

Kaya Toast and Kopi: Experience a traditional Singaporean breakfast with kaya toast (coconut and egg jam) paired with a cup of kopi (local coffee).

Chwee Kueh: Try these steamed rice cakes topped with preserved radish, a simple yet delightful snack or breakfast option.

Ice Kachang: Satisfy your sweet tooth with this colorful dessert made from shaved ice, sweet syrups, and various toppings like red beans, jelly, and corn.

Durian: If you're feeling adventurous, taste the controversial "king of fruits," durian, known for its unique aroma and rich flavor.

Bak Kut Teh: Relish a peppery pork rib soup served with fragrant jasmine rice or you tiao (fried dough sticks).

Rojak: Experience the medley of flavors in rojak, a local salad featuring a mix of fruits, vegetables, and dough fritters, topped with a sweet and spicy sauce.

Kueh: Explore a variety of traditional Peranakan desserts, colorful and flavorful bite-sized treats.

Salted Egg Yolk Dishes: Enjoy the creative use of salted egg yolk in dishes like salted egg yolk prawns, salted egg yolk chicken, and more.
Exploring Singapore's hawker centers, local eateries, and upscale restaurants will offer you the chance to indulge in these delectable dishes, each reflecting the rich cultural tapestry and culinary heritage of the city.
What's Your Reaction?