Financial News 4th September 2023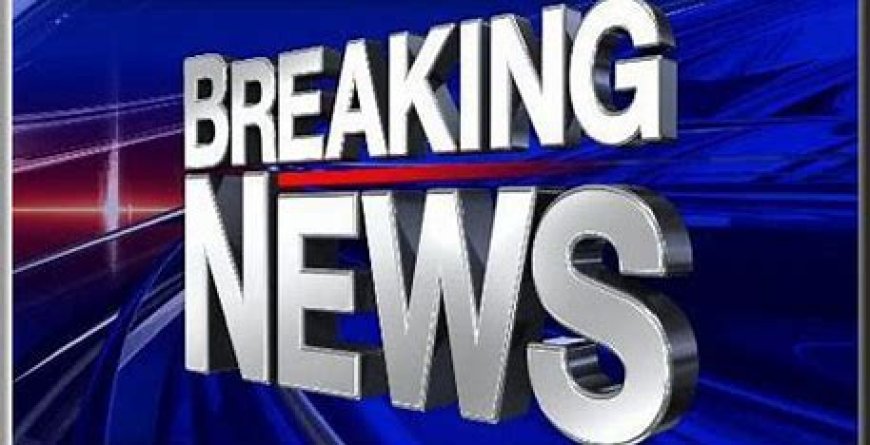 1.NBFC credit sanctions decline sharply to 5.7% in Q1FY24, gold loan up 47.7%
finance companies gave out loans at a much slower pace compared to the same period a year earlier (Q1FY23). In Q1FY23, they had seen a massive growth of over 100 percent in the loans they granted, but in Q1FY24, this growth dropped sharply to just 5.7 percent.
If we look at the period just before Q1FY24, which is the last quarter of the financial year 2023 (Q4FY23), the loans given out by these finance companies decreased by 20.3 percent. This means that in the immediate previous quarter, they were lending significantly less money compared to what they had been lending before.
2.State Bank of India announces introduction of UPI interoperability on CBDC
A new feature called 'eRupee by SBI' is now available in the State Bank of India (SBI) app. This feature makes it easy for people who use SBI's Central Bank Digital Currency (CBDC) to quickly and safely make payments.
With this feature, users can just use their phone to scan any shop's QR code (those square codes you often see at stores), and they can complete their payment quickly and safely. It's a convenient way to pay for things without needing cash or cards.
3.Rupee depreciated 15 paise to 82.77 against US dollar amid firm oil prices
The Indian rupee's value compared to the US dollar went down by 15 paise. It started the day at 82.71 rupees for one US dollar but later increased to 82.77 rupees for one US dollar. This decrease in the value of the rupee was influenced by the higher prices of crude oil, which made investors a bit uncertain about the currency's strength.
4.Punjab & Sind Bank plans to raise Rs 250 crore via QIP in third quarter
Punjab & Sind Bank, which is owned by the government, is making plans to collect Rs 250 crore by selling shares to big institutional investors. They have received permission to do this in the third quarter of the current financial year. This move is part of their strategy to raise capital for the bank's operations and growth.
5.Bank credit outstanding to real estate hits record Rs 28 trn in July: RBI
The latest data from the Reserve Bank of India (RBI) shows that loans given by banks for buying houses and for commercial real estate have increased by nearly 38 percent in July. This has pushed the total amount of loans given to the real estate sector to a record high of Rs 28 lakh crore.
This data, along with information from property consultants about increased home sales and the launch of new real estate projects in major cities, indicates that the real estate sector is experiencing significant growth and activity. In simple terms, it suggests that the real estate market is currently very active and expanding rapidly.
6.NCLT directs to initiate insolvency proceedings against Imperia Structures
The National Company Law Tribunal (NCLT) has decided to start a legal process known as insolvency proceedings against a real estate company called Imperia Structures, which is based in Delhi NCR. The NCLT has also appointed a temporary manager to handle the company's financial matters during this process.
This decision came after 28 people who had invested in Imperia Structures' project in Gurugram, called 'Imperia Mindscape,' jointly filed a complaint. The tribunal looked into the case and found that Imperia Structures had taken a loan of Rs 36.79 crore but couldn't fulfill its promise of providing guaranteed returns to investors. As a result, it was deemed to be in default, leading to the initiation of insolvency proceedings against the company.
7.Jyoti CNC Automation files papers to raise Rs 1,000 crore via IPO
Jyoti CNC Automation Ltd, a company that manufactures CNC machines, has taken the initial step to go public by submitting some initial documents to the capital markets regulator, Sebi. They are planning to raise Rs 1,000 crore by selling their shares for the first time to the public in what's called an Initial Public Offering (IPO).
It's important to note that this IPO will consist entirely of newly issued shares, meaning the company itself will raise funds by selling these shares to investors. There won't be any existing shareholders selling their shares in this offering. This information was included in the preliminary documents called the draft red herring prospectus (DRHP) filed by the company on a Friday.
8.India's growth is sustainable; economy strong enough to weather high US rates, says CEA V Anantha Nageswaran
India's Chief Economic Adviser, V Anantha Nageswaran, believes that India's economy is robust enough to handle an increase in interest rates by the United States. He shared this perspective in an interview with Deepshikha Sikarwar and Vinay Pandey.
He also mentioned that, in the medium-term, one of the main challenges for India is ensuring a steady supply of energy. However, he doesn't see a significant worry in the trade deficit related to the buying and selling of goods with other countries.
9.Mutual funds: Invest in small-cap funds via STP, SIP
Many individual investors are putting their money into small-cap funds, which are funds that invest in smaller companies. These funds have seen a lot of money coming in, accounting for more than half of the total investments in actively managed equity funds. If you're thinking about investing in them, it's a good idea to do it gradually through systematic investment plans (SIPs) or systematic transfer plans (STPs) instead of putting in a large lump sum all at once. The reason is that the prices of these smaller company stocks have gone up a lot recently, and it's better to be cautious. Small-cap funds can be a good choice for long-term investors, but they can also be quite risky and volatile. It's important not to invest too much in them and have a balanced mix of different types of investments in your portfolio for stability.
10.Demystifying Online Home Rentals: A secure and efficient approach
Digitalization has brought significant changes to many industries, including real estate. One noticeable trend is the use of online platforms for renting homes, which has become quite popular due to its many benefits. However, some people are still unsure about this online rental process. Let's take a look at how digital platforms are making safety, transparency, and convenience a top priority in the world of renting homes.
What's Your Reaction?