FINANCIAL NEWS 5TH SEPTEMBER 2023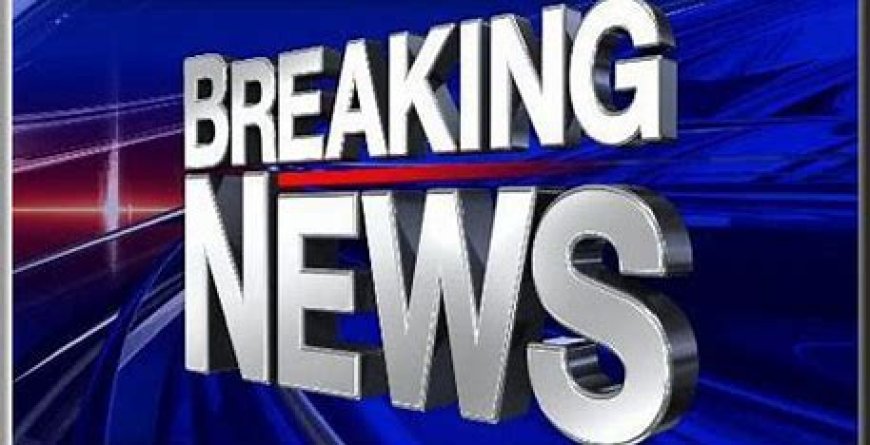 1.India on track to be global player due to financial regulations

India is on track to become a significant player on the world stage, according to financial experts, including RBI Deputy Governor M Rajeshwar Rao. He mentioned that India is in a favorable position for strong growth, even though there are global uncertainties and potential challenges like monsoon-related risks. To achieve this growth, it's crucial to develop strong credit markets. In simpler terms, India has the potential to thrive internationally, but it needs to focus on strengthening its financial systems, particularly credit markets, to make this happen.

2.Com ministry suggests banks to provide export credit to e-comm exporters

The commerce ministry's department DGFT has recommended that banks and financial institutions should provide export credit in foreign currency to e-commerce exporters before and after they ship their products. They should follow the RBI's guidelines while doing this. If e-commerce exporters or banks encounter any problems while trying to get this credit, they should inform the directorate general of foreign trade (DGFT). In simpler terms, e-commerce exporters can get foreign currency loans for their exports, and if they face any issues with this, they should report them to DGFT.

3.Hitachi Payment Services launches India's first-ever UPI-ATM with NPCI

Hitachi Payment Services, which is a part of Japan's Hitachi Ltd, has introduced India's first UPI-ATM in partnership with the National Payments Corporation of India (NPCI). This ATM is called the Hitachi Money Spot UPI ATM.

This special ATM offers a feature called cardless cash withdrawal, which means you don't need a physical card to take out money. Instead, you can use the UPI app to withdraw cash from different bank accounts. It's important to note that these UPI-ATMs are managed by the company that sets them up (in this case, Hitachi Payment Services) and not by traditional banks.

4.India has potential to do 100 billion UPI transactions a month

A senior official from the National Payments Corporation of India has stated that India has the capability to carry out 100 billion Unified Payments Interface (UPI) transactions in a single month. This would be a significant increase compared to the 10 billion transactions the platform achieved when it was launched in August 2016. In simpler terms, India has the potential to handle ten times more digital transactions through UPI than it did when it first started.

5.NCDRC imposes Rs 25 lakh fine on ICICI Bank for losing customer's documents

The National Consumer Disputes Redressal Commission (NCDRC) has directed ICICI Bank to pay Rs 25 lakh compensation for losing the original property title documents of a complainant which were deposited with the bank for availing a housing loan.

Presiding Member Subhash Chandra was hearing the complaint seeking compensation for deficiency in services. It was filed by Manoj Madhusudhanan through advocate Swetank Shantanu.

6.CBDC can fix cross-border payment problems: RBI Governor Shaktikanta Das

The Governor of the Reserve Bank of India, Shaktikanta Das, brought up a concern on Monday regarding the expensive and slow nature of cross-border payments. He mentioned that the central bank digital currency (CBDC) could help solve these problems by enabling instant settlement.

 

When money is sent from one country to another, it can be costly and take a long time. Governor Das emphasized that even though some progress has been made, there are still significant challenges, including high fees, slow transactions, limited access, and a lack of transparency in international payments. He suggested that CBDC, a digital currency issued by the central bank, could be used to make these cross-border transactions faster and cheaper. This was discussed during an event called the G20 TechSprint Finale, organized by the RBI and the Bank for International Settlements (BIS).

7.MFIs increase focus on individual loans

Microfinance institutions (MFIs) are changing the way they provide loans. Instead of mainly offering loans to groups of people who are collectively responsible for repayment (joint liability group or JLG lending), they are now starting to offer loans to individuals. This shift is happening because the Reserve Bank of India (RBI) has made it easier for MFIs to do so.

HP Singh, the chairman and managing director of Satin Creditcare Network, explained that some MFIs are now offering both individual and group loans to meet the diverse needs of their customers and to adapt to changing market conditions. The decision on which type of loan to offer depends on factors like regional demand, regulatory requirements, and the MFI's willingness to take risks. In simpler terms, MFIs are expanding their services to cater to a broader range of customers, and they choose the type of loan to offer based on where they operate and the rules they need to follow.

8.Will launch balance confirmation certificate, e-auction portal for lenders in FY24

PSB Alliance, a company supported by 12 public sector banks in India to assist government programs, is planning to introduce two new services by the end of this financial year. These services are:

Balance Confirmation Certificates: Currently, obtaining a balance confirmation certificate is a time-consuming and physical process. It involves customers writing to the bank to request a certificate for their auditor, and then the auditor has to make a separate request to the bank for the same certificate.

E-Auction Portal: PSB Alliance is also working on an online platform for conducting auctions. This platform will be used by all public sector banks.

PSB Alliance aims to simplify and streamline the process of obtaining balance confirmation certificates, which are essential for auditing purposes. Additionally, they are developing an online portal for conducting auctions that will be used by public sector banks. These initiatives aim to make these processes more efficient and less cumbersome.

9.CBDCs can make cross-border payments faster, cheaper, more secure

India's Reserve Bank Governor, Shaktikanta Das, emphasized that making cross-border payments easier is a top priority during India's G20 presidency. He mentioned that if global banks start using central bank digital currencies (CBDCs), it could significantly improve cross-border transactions. These improvements would include making payments faster, less expensive, and more secure. In simpler terms, adopting CBDCs globally could lead to positive changes in how money is sent and received across borders.

10.FSIB recommends Vinay M Tonse for MD position at State Bank of India

The Financial Services Institutions Bureau (FSIB) recently interviewed 13 candidates for the position of Managing Director at the State Bank of India (SBI). After assessing their performance during the interviews, their overall experience, and other relevant criteria, the FSIB recommended Vinay M Tonse for the role of Managing Director at SBI. Currently, Vinay M Tonse holds the position of Deputy Managing Director at SBI. It's worth noting that SBI typically has four Managing Directors and one Chairman in its leadership structure.

 

 
What's Your Reaction?