Warren Buffet and his investments in India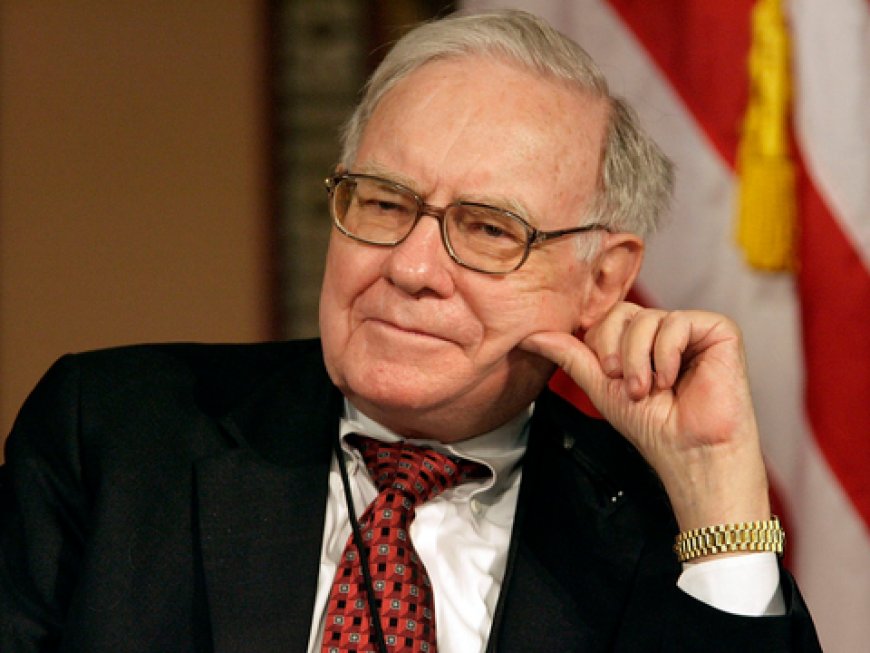 Warren Buffett and His Investments in India: Unraveling the Oracle's Indian Journey
Warren Buffett, an investing legend known for his astute financial acumen and long-term vision, has captivated the world with his successful investment strategies. As the Chairman and CEO of Berkshire Hathaway, a multinational conglomerate with a diverse portfolio of businesses, Buffett's investment decisions have had far-reaching implications across global markets. While his focus has been primarily on the United States, Buffett's interest in India began to emerge in the early 2000s, leading to a series of strategic investments in one of the world's fastest-growing economies.
The Promise of India's Economic Landscape:
India's rise as an economic powerhouse, driven by its demographic dividend, burgeoning middle class, and a thriving entrepreneurial ecosystem, caught the attention of seasoned investors like Warren Buffett. As the second-most populous country in the world and one of the largest consumer markets, India presented an array of investment opportunities across various industries.
Bharti Airtel: A Pioneering Investment:
One of Buffett's early and notable forays into the Indian market was his investment in Bharti Airtel, the flagship company of Bharti Enterprises and India's leading telecommunications provider. In 2009, Berkshire Hathaway purchased a stake in the company, signaling Buffett's confidence in the potential of India's rapidly growing telecom sector.
At the time of the investment, India was witnessing a telecom revolution, with an explosion in mobile phone usage and the advent of affordable internet services. Recognizing the vast growth potential in the sector, Buffett's bet on Bharti Airtel was a testament to his ability to identify companies with strong fundamentals that were poised to benefit from the country's increasing digitalization and connectivity.
Entering the Renewable Energy Space:
As the world increasingly embraced sustainable practices, renewable energy emerged as a critical area of investment. India, with its commitment to combat climate change and promote clean energy, provided an attractive environment for investments in the renewable sector.
Buffett's Berkshire Hathaway made its mark in India's renewable energy space with significant investments in solar power projects. By partnering with local companies, Berkshire Hathaway made substantial strides in building solar energy capacity in the country, contributing to India's efforts to reduce its carbon footprint and transition towards a greener future.
Fintech and Digital Payments: The Paytm Investment:
As India witnessed a digital revolution, fintech and digital payment platforms gained traction, transforming the way people transacted and managed their finances. Recognizing the immense potential in this space, Warren Buffett's Berkshire Hathaway invested in One97 Communications, the parent company of Paytm, India's leading digital payments platform.
Buffett's investment in Paytm was a testament to his belief in the power of technology to disrupt traditional financial systems and the increasing adoption of digital transactions in India. It also highlighted his willingness to explore opportunities in emerging sectors, positioning his portfolio to benefit from the changing consumer landscape in India.
Banking Sector and Beyond:
While Warren Buffett did not make direct investments in Indian banks, he expressed a keen interest in the banking sector's potential. India's banking industry holds significant promise, driven by the country's expanding middle class, the government's financial inclusion initiatives, and the growing demand for banking services.
Buffett's fascination with the banking sector exemplifies his approach of identifying industries with long-term growth prospects and stable revenue streams. Though he did not invest directly in Indian banks, his interest in the sector resonated with investors, attracting attention to India's financial markets.
Lessons to Learn from Buffett's Indian Investments:
Warren Buffett's investments in India provide valuable insights for investors and entrepreneurs alike:
Visionary Approach:
Buffett's investments in India were not short-term speculations but long-term strategic moves, built on a vision of the country's growth potential.
Diversification and Adaptability:
Buffett diversified his portfolio across sectors, recognizing the importance of adapting to changing market dynamics.
Faith in Emerging Markets:
Buffett's interest in India reflected his confidence in the resilience and potential of emerging economies.
Emphasis on Sustainability:
His investments in renewable energy underscore his commitment to sustainable practices and responsible investing.
Leveraging Technology:
Buffett's investment in Paytm demonstrated his openness to leverage technology-driven disruptions in the financial sector.
Warren Buffett's journey into the Indian investment landscape showcases the prowess of a seasoned investor who has consistently applied his principles of value investing and strategic thinking to navigate global markets. His confidence in India's growth story and his ability to identify promising opportunities have not only yielded returns but also influenced other investors to explore the vast potential of India's dynamic economy.
As the Indian market continues to evolve and present new investment prospects, Warren Buffett's legacy serves as an inspiration for investors to embrace long-term thinking, diversify their portfolios, and seize opportunities in emerging economies with a focus on sustainable growth. As we look ahead, it will be fascinating to see how Buffett's investment journey in India unfolds, and the impact it continues to have on the country's economic landscape.
What's Your Reaction?