Breaking News - 21st August 2023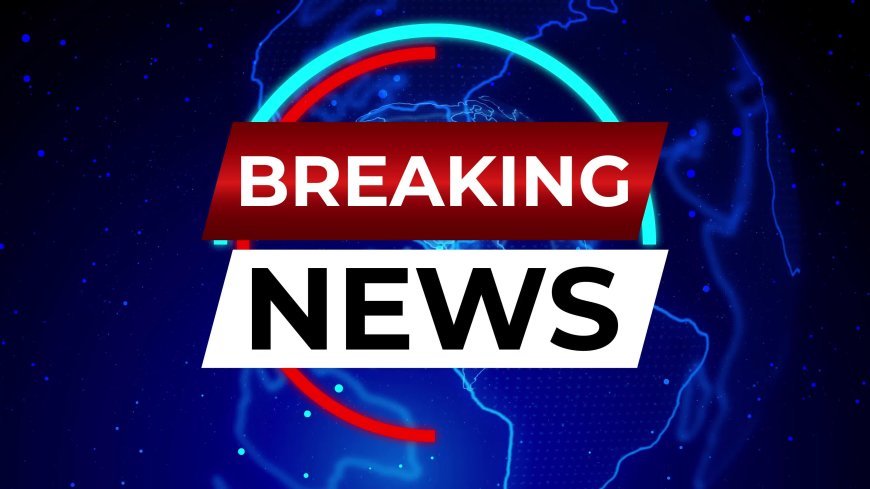 Financial News 21th August 2023 
1.Why did the Bank of Baroda want to auction Sunny Deol's Juhu bungalow? 
On Monday, the Bank of Baroda announced that they have canceled the auction notice for actor and BJP MP Sunny Deol's house in Mumbai's Juhu area. The bank had planned to put up the property for an online auction on August 25th, but they have now taken back this decision. The bank stated that the cancellation is due to technical issues. 
2.BoB withdraws Sunny Deol's villa auction notice, cites technical reasons 
The Bank of Baroda has taken back its earlier announcement to auction the property of actor Sunny Deol in Juhu. The bank said it had to do this because of technical problems. The bank had put out the announcement to sell the property through an online auction to get back Rs 56 crore. This change happened just one day after they first announced the auction, which was supposed to happen on September 25, 2023. 
3.Rupee appreciates 5 paise to 83.05 against US dollar in early trade 
The Indian rupee improved by 5 paise against the US dollar, reaching 83.05 in early trading on Monday. This rebound comes after the rupee had reached its lowest-ever value. The positive direction of the local stock market influenced this rise. Traders in the foreign exchange market predict that the rupee might have a somewhat negative trend due to global market uncertainty and a strengthening US dollar. 
4.HDFC Bank wants to ride India consumer boom after home loan dominance 
The bank in Mumbai is changing around 530 branches that used to focus only on home loans. These branches will now offer complete banking services in the upcoming months. The Deputy Managing Director of HDFC Bank, Kaizad Bharucha, mentioned that after merging with HDFC Ltd., they can provide home loans in over three times the number of places as before. And this is just the beginning of their plans. 
5.Rupee outperforms its EM Asia peers even as it approaches record low 
Neuberger Berman Singapore and Columbia Threadneedle Investments are feeling positive about the future. They have several reasons for this optimism: they have a stockpile of $600 billion in reserves, they've received over $16 billion of foreign money coming into the country's stock market this year, and the economy is predicted to grow by 6.5 percent. 
6.BS Poll: Rupee expected to weaken more to touch $83.5, may improve in Sept 
The Indian rupee has lost about 1.1 percent of its value in August. Analysts in a Business Standard survey believe that it could decrease even more. This could happen because the US dollar is getting stronger and the Chinese yuan is becoming weaker. Last week, the Indian rupee reached its lowest-ever value, ending at 83.15 against the US dollar on Thursday. 
7.Punjab & Sind Bank aims for 2,000 branches and ATMs by March 2026 
Punjab & Sind Bank has a plan to grow its presence in the country. In the next three years, they want to have 2,000 branches and an equal number of ATMs. Their goal is to have more places where people can interact with the bank and see their brand. For this year, they are planning to open 50 new branches, which will make their total number of branches go beyond 1,600. This information was shared by the Managing Director of Punjab & Sind Bank, Swarup Kumar Saha, in an interview with PTI. 
8. Citi considers plan to split Institutional Clients Group in overhaul 
Citigroup's CEO, Jane Fraser, is thinking about a strategy to break apart the bank's largest division. This division is called the Institutional Clients Group. The plan involves separating this division into its three main parts: investment and corporate banking, global markets, and transaction services. This information was reported by the Financial Times on Monday. 
9.Small taxpayers need to be vigilant in checking up on GST demand notices: Experts 
The decision has significant impacts on small and medium-sized businesses (SMEs), as well as micro and small business owners, and professionals. This is because many of them go directly to the high courts to seek a solution when they receive a demand notice due to a delay in their appeal filing. 
10.Public Provident Fund (PPF) vs Sukanya Samriddhi Yojana (SSY) vs SCSS: Latest Post Office saving schemes rates compared 
India Post offers eight choices for people to save their money, called post office saving schemes. These options include popular ones like Public Provident Fund (PPF), Sukanya Samriddhi Yojana (SSY), National Savings Certificate (NSC), 5-year Post Office Time Deposit, and Senior Citizen Savings Scheme (SCSS). The interest rates for these savings plans are set every three months. The rates mentioned below are for the period from July to September 2023. 
What's Your Reaction?