Vodafone-Idea (VI) last 1 week News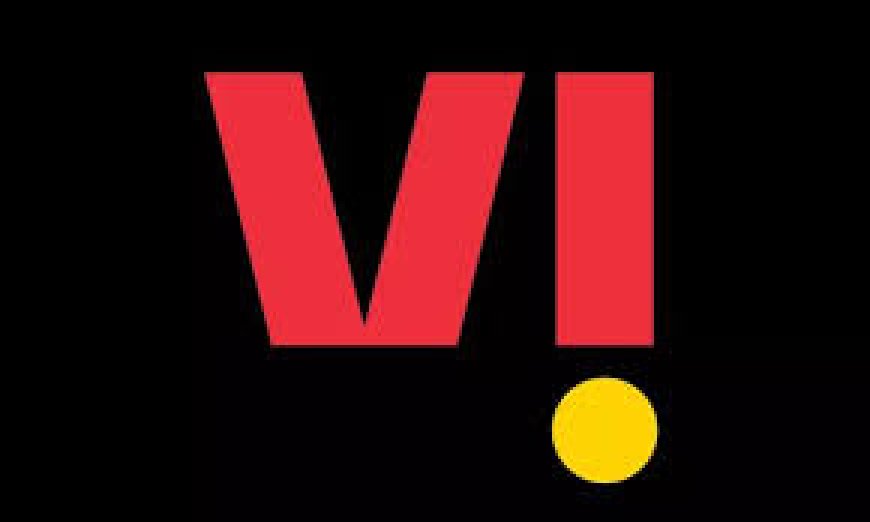 SEPTEMBER 4TH, 2023
Debt-ridden Vodafone Idea clears 10% statutory dues, commits to pay remaining amount by Sept end:
Vodafone Idea (Vi) has made a payment to the Department of Telecommunications (DoT) to cover 10% of the money they owe for the April to June period in 2023. They have promised the government that they will pay the remaining amount by the end of September 2023, including any interest on the unpaid portion.
The government believes that Vi will fulfill this commitment, as they have in the past. According to a report in The Times of India, Vi owes around Rs 700 crore in total, which includes charges for using the telecom spectrum and license fees.
Interestingly, Vi's owners have not added more money into the company recently. Because of this, the Indian government holds the largest ownership stake in the company right now. Vi decided to give some of its shares to the government in exchange for reducing the interest on the money they owe but haven't paid yet.
Sep 02, 2023
Vodafone Idea rejigs postpaid structure to stem user churn amid 5G roll out delay:
BoFA Securities, a financial company, believes that the expanding 5G networks of Reliance Jio and Bharti Airtel could lead more high-end postpaid customers to switch from Vodafone Idea. They think that because Jio and Airtel are rapidly improving their 5G coverage, people might be tempted to switch to their services.
Jio is investing a massive $25 billion to bring 5G to all of India by December 2023, and they started working on it in October 2022. As Jio and Airtel continue to expand their 5G networks, Vodafone Idea might find it harder to keep its high-end postpaid customers from switching to the competition.
September 2, 2023
Vi launches Choice plans to let postpaid users customize their benefits:
Vodafone Idea (Vi) has introduced a new set of plans called Choice Vi Max for their postpaid customers. These plans allow users to pick and choose the benefits they want based on their interests and needs. There are four categories of benefits to choose from: entertainment, food, travel, and mobile security.
Under the entertainment category, users can get access to popular streaming services like Amazon Prime, Disney+ Hotstar, SonyLIV, and SunNXT. In the food category, they offer a six-month subscription to Eazy Dinner. The travel category includes a one-year subscription to EaseMyTrip, a travel planning service. Lastly, the mobile security category offers a one-year subscription to Norton antivirus for mobile devices.
Vi is giving their postpaid customers more control over their plans, allowing them to personalise their mobile experience by selecting the benefits that matter most to them. According to Avneesh Khosla, Vi's Chief Marketing Officer, these plans are designed to provide customers with both connectivity and the flexibility to choose features that offer the best value for their money.
Sep 2, 2023
Content cost of Airtel, Vodafone Idea jumps 12.24 per cent to Rs 1,513 crore:
Vodafone Idea, the company that runs the Vi Movies & TV app, had to spend more money on content, which increased by 5.45% to Rs 657 crore. They mentioned in their annual report for the fiscal year 2023 that they've integrated Vi Movies & TV with the Vi app. This means that customers can now access shows and movies directly through the Vi app.
Avneesh Khosla, who is the Chief Marketing Officer at Vi, emphasized that their main goal is to provide users with control and choices while ensuring a smooth viewing experience. They focus on curating a unique selection of content that allows users to personalize their choices based on their preferences, moods, and language. Khosla also mentioned that video content consumption is a major driver of data usage, followed by gaming and audio content.
Sep 01 2023
Franklin Templeton Asset Management gets Rs 1,398 cr from Vodafone Idea:
Franklin Templeton Mutual Fund has received a payment of Rs 1,398 crore from Vodafone Idea for the investment in their debt instruments. This money will be distributed among the investors who hold shares in the specific portfolios where these investments were made.
The payment includes the annual interest of Rs 148.34 crore and the full principal amount of Rs 1,250 crore that was due on September 1, 2023. This payment is related to non-convertible debentures (a type of debt instrument) held in five separate portfolios managed by Franklin Templeton Mutual Fund. These portfolios are Franklin India Low Duration, Franklin India Short Term Income Plan, Franklin India Credit Risk, Franklin India Dynamic Accrual, and Franklin India Income Opportunities Fund. These portfolios had invested in Vodafone Idea.
To explain the background, Franklin Templeton MF had set aside its investments in Vodafone Idea in a separate category in January 2020. This was done to isolate troubled, less liquid, and hard-to-value assets from the rest of the more easily tradable assets in the portfolio. Now, the payment received will be distributed among the investors in those segregated portfolios according to the proportion of their holdings.
August 29 2023
Vi, ATC extend OCD redemption deadline:
Vodafone Idea Ltd and American Tower Corp. (ATC) have decided to give themselves more time to repay 8,000 special bonds (referred to as optionally convertible debentures or OCDs). Originally, they had to repay these bonds within six months, but now they have extended the repayment period to 18 months. The first part of these bonds was supposed to be paid back by August 28th.
Vodafone Idea planned to raise ₹1,600 crore by issuing these special bonds through ATC. They needed this money to settle some financial obligations related to leasing towers for their mobile phone services across India.
However, this deal is not yet final and depends on certain conditions, including approval from shareholders and the government converting some of Vodafone Idea's dues into equity.
Vodafone Idea owes ATC more than ₹3,000 crore, and they also have significant outstanding dues to Indus Towers.
In their recent earnings call, Vodafone Idea announced that they would start paying their vendors in October. They also planned to clear about ₹2,400 crore in dues to the government by September and settled around ₹450 crore in pending fees for the January-March period.
Additionally, Vodafone Idea has to pay ₹1,680 crore as the first installment for the spectrum (telecom frequencies) they purchased in auctions last year. They have asked for a 30-day grace period to make this payment.
On a positive note, Vodafone Idea's stock price increased by 3.45% to ₹8.99, following reports that they were close to securing funding from potential investors.
What's Your Reaction?