Reliance latest News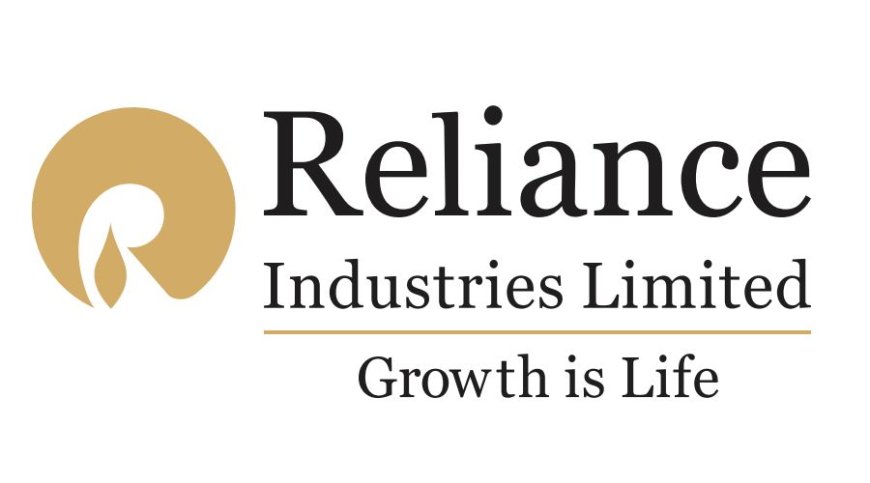 30 August 2023
Reliance Retail to take Campa brand global
Reliance Retail Ventures, in a significant move, has announced plans to take its homegrown cola brand, Campa, global, marking the first time an Indian cola brand will venture overseas to compete with global giants like Coca-Cola and PepsiCo. Isha Ambani, director at Reliance Retail Ventures, revealed this expansion strategy during the company's Annual General Meeting (AGM), emphasizing their commitment to further scale up Campa's presence in India and initiate its global journey, commencing with markets in Asia and Africa.
29 August
Reliance Jio's capex may slow from FY25, say analysts
Reliance Jio's aggressive push for 5G deployment and the introduction of the Jio Bharat phone are anticipated to have a positive impact on the company's subscriber market share and boost the average revenue per user (ARPU) following potential tariff increases post the 2024 general elections. The completion of Jio's 5G rollout by the end of 2023 is seen as a significant development that is likely to enhance the telecom giant's return on capital employed (ROCE) and increase its free cash flow (FCF). As a result, analysts project a slowdown in Reliance Jio's capital expenditure (capex) starting from FY25, with the expectation that the telco's capital spending for this fiscal year will be approximately Rs 60,000 crore as it aims to achieve nationwide 5G coverage by December 2023.
29 August 2023
Retail business to be fastest growing segment for RIL, says Mukesh Ambani
During the 46th annual general meeting, conducted virtually, Reliance Industries Chairman Mukesh Ambani addressed shareholders and highlighted the company's vision for the future. Ambani emphasized that as India transitions from being a $2,500 per-capita economy to a $10,000 per-capita economy, Reliance Retail is poised to become the company's fastest-growing business in terms of both revenues and Ebitda (earnings before interest, taxes, depreciation, and amortization). He underlined that the retail sector would play a pivotal role in Reliance Industries' future growth. Notably, Reliance has already made significant investments, amounting to $10 billion, towards the expansion of its retail business over the past two years, signaling its strong commitment to this segment's development.
29 August 2023
Anant Ambani who is driving RIL's expansion in green energy business
Mukesh Ambani's youngest son, Anant Ambani, has taken on key roles as a director on the boards of prominent Reliance Industries subsidiaries, including Jio Platforms Ltd since March 2020, Reliance Retail Ventures since May 2022, and Reliance New Solar Energy since June 2021. Furthermore, he has been contributing to the Reliance Foundation board since September 2022. These strategic appointments indicate his growing involvement and responsibilities within the conglomerate. Meanwhile, Reliance Industries (RIL) has set ambitious sustainability goals, aiming to establish and enable 100 GW of solar energy by 2030 and achieve net-zero carbon status by 2035. This vision encompasses various initiatives, including advancements in clean fuel and materials production, the development of next-gen carbon capture and storage technologies, the creation of circular materials businesses, and maximizing the conversion of crude oil into chemicals to promote environmental sustainability and innovation.
29 August 
Jio AirFiber launch in September, 6G on speed dial
Reliance Industries Chairman Mukesh Ambani announced during the virtual annual general meeting that Reliance Jio is set to launch its fixed wireless access offering, Jio AirFiber, on September 19. This strategic move comes in the wake of rival Bharti Airtel's commercial launch of a similar device, and Ambani expects Jio AirFiber to play a pivotal role in expanding Jio's addressable market, aiming to reach over 200 million high-paying households and premises over the next three years. Furthermore, while Reliance Jio is steadily progressing towards achieving nationwide 5G coverage with 50 million 5G users, Ambani revealed the company's aspirations to be at the forefront of global innovation by developing 6G capabilities, positioning itself as one of the early leaders in the next-generation technology space.
28 August 2023
RIL AGM: Mukesh Ambani to build wind power equipment factory with partners
Reliance Industries, under the leadership of billionaire Mukesh Ambani, has unveiled plans to enter the wind power equipment sector by forming strategic partnerships with established companies in renewable technology. Ambani emphasized the company's commitment to providing cost-efficient turbines in collaboration with global leaders in the renewable energy sector. Additionally, Reliance is taking steps to enhance its supply chain efficiency by constructing a carbon-fiber plant in Gujarat, aimed at reducing the raw material expenses associated with turbine blades. While specific partners for the wind project were not disclosed, these initiatives reflect Reliance's concerted efforts to expand its presence in the renewable energy industry and contribute to sustainable energy solutions.
28 August
JioCinema has now become India's largest digital entertainment destination: Mukesh Ambani at RIL AGM
During the annual general meeting of Reliance Industries, Chairman Mukesh Ambani announced that JioCinema, the over-the-top (OTT) media streaming service, has achieved a significant milestone by becoming India's largest digital entertainment destination. Earlier this year, JioCinema garnered attention by offering free live streaming of IPL cricket matches, and it has now established itself as a leader in the industry, boasting impressive engagement metrics and witnessing substantial growth in its paid subscriber base. Ambani further highlighted JioCinema's global impact, setting a record with a remarkable 45 crore viewers tuning in to the platform during the IPL, underscoring its prominence and success in the Indian digital entertainment landscape.
What's Your Reaction?