Adani Enterprise last 1 Week News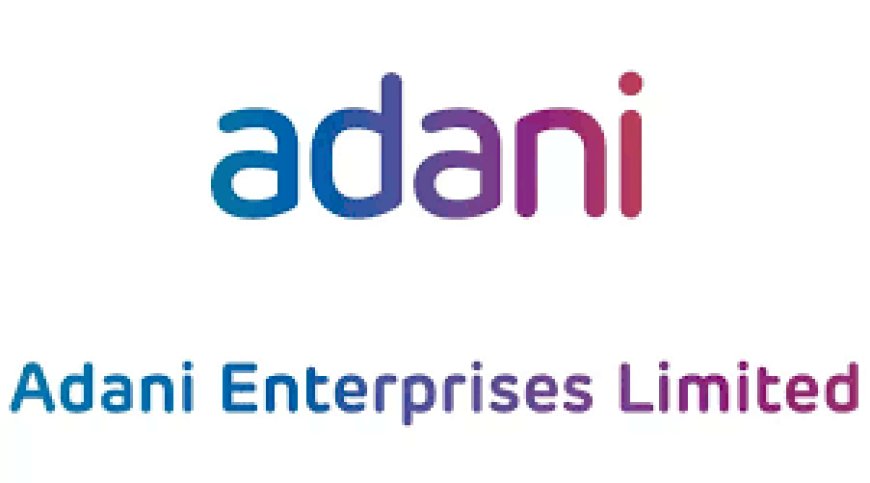 Sept 1, 2023
Adani group stocks fall; Adani Enterprise, Adani Ports, Adani Wilmar down up to 1-3%:
On Friday, the stock prices of companies within the Adani Group, such as Adani Enterprises, Adani Ports & SEZ, and Adani Wilmar, dropped by 1-3%. This drop happened because new allegations of "stock manipulation" against the billionaire Gautam Adani-led Group were made by the Organized Crime and Corruption Reporting Project (OCCRP). These allegations created a lot of confusion in the Indian stock market.
According to OCCRP's latest report, it claimed that Gautam Adani's family had invested millions of dollars in their own companies using "opaque" funds based in Mauritius.
In response to these new allegations, the Adani Group said that they saw them as another attempt by interests funded by George Soros and supported by some foreign media to bring back baseless claims made in the Hindenburg report.
Parliament special session news to downplay Hindenburg 2.0 report on Adani: AAP minister:
AAP Minister Saurabh Bharadwaj has suggested that the special session of Parliament is being called in response to the Hindenburg 2.0 news about the Adani Group. According to him, this move is an attempt by the Central government and the BJP to divert attention from the recent news about Adani Industries that came out in Hindenburg 2.0. In simpler terms, he believes that the government is rushing to convene a special Parliament session to create a new narrative and take focus away from the negative news about Adani Industries.
Adani Group companies recover day after OCCRP report:
Shares of companies belonging to the Adani Group had a mixed day in the stock market on Friday. This followed a report from the Organized Crime and Corruption Reporting Project (OCCRP) that claimed the Adani family's business partners had used unclear or secretive funds to invest in the Adani Group's publicly traded companies.
On Thursday, when the report came out, the stock prices of all 10 Adani Group companies went down. However, the situation has slightly improved today, as some of these companies managed to show small gains in their stock prices.
For example, Adani Enterprises, which is the main company of the Adani Group involved in various businesses like power and ports, saw its stock price increase by 0.49% to reach Rs 2,431.05 per share.
Aug 31, 2023
India reputation at stake ahead of G20 summit; PM must come clean on Adani issue: Rahul Gandhi
On Thursday, Congress leader Rahul Gandhi called on Prime Minister Narendra Modi to be transparent regarding new allegations involving the Adani Group. He urged the Prime Minister to initiate a Joint Parliamentary Committee (JPC) investigation into these allegations. Gandhi emphasized that these allegations could harm India's reputation, especially with the upcoming G20 summit in the country.
During a press conference, Gandhi strongly criticized the BJP-led government at the Center, stating that this issue is of national importance, and all opposition parties are united in their concern about it. He is asking the Prime Minister to address these allegations seriously and investigate them through a parliamentary committee, as they have the potential to impact India's image on the international stage.
All Adani Shares Bleed Again Amid Stock Manipulation Allegations By George Soros's Organisation:
After the Adani Group's shares were affected by a report from Hindenburg Research earlier this year, they are facing another drop in their share prices. This time, it's because a new investigation has revealed some potentially controversial owners of Adani Group stocks. This is causing problems for the Indian conglomerate, adding to the issues they faced due to the earlier report by Hindenburg Research, which accused them of corporate fraud and manipulating their stock prices.


August 22, 2023
Gautam Adani hikes stake in Adani Enterprises; total promoter shareholding at 69.87%:
Adani Enterprises, a major company in the Adani group, has been fined by stock exchanges BSE and NSE for not following rules set by SEBI (Securities and Exchange Board of India) when appointing directors.
Each of these two stock exchanges has fined the company Rs 28,000.
Here's what the issue is about: SEBI has rules that say if you're a publicly listed company, you can't appoint a person as a non-executive director if they are older than 75, unless the company gets a special permission from its shareholders to do so.
Adani Enterprises is saying that they did get permission from their shareholders as required by the rules. So, they think the fines imposed by BSE and NSE are not fair.
They are also referring to a previous case involving Nectar Life Sciences and SEBI to support their argument. In that case, the court said that the rules don't necessarily mean a company needs 'prior approval' or a special resolution from shareholders to appoint someone as a director.

Promoter Group Increases Its Stake In Adani Enterprises Ltd:
As Adani, a big company that deals with ports and energy, is recovering from some negative news by a US research firm called Hindenburg Research, the main group of people led by Gautam Adani, who own the company, have increased their ownership in the company. They now own more of it.
One of the companies within this group, called Kempas Trade and Investment Ltd, bought more of Adani Enterprises Ltd. in August. This means they now have a bigger share in the company.
At the same time, a US investment firm called GQG Partners has been buying shares of Adani group companies. They now own a part of five out of the ten companies in the Adani Group. They recently bought a lot of shares in Adani Power Ltd., and because of that, the Adani Group's ownership in Adani Power has gone down a bit.
23 Aug, 2023
Adani Enterprises Receives A Penalty From Exchanges For Breaking SEBI Listing Rules:
Shares of companies in the Adani group, like Adani Enterprises, Adani Power, Adani Green Energy, Adani Wilmar, and Adani Energy Solutions, will be closely watched in the stock market on Monday. This comes after the market regulator, Sebi, stated that it has finished its investigation into most of the allegations against the Adani group.
SEBI, which is like a watchdog for the stock market, had been looking into claims made earlier this year by Hindenburg Research. Hindenburg accused the Adani Group of doing some questionable things with their stocks, like manipulating prices and engaging in fraudulent activities. They also said the group was using companies in countries with favourable tax rules to affect their share prices and financial results.
SEBI has now completed its investigation into most of these allegations, except for two. They mentioned that they are waiting to get more information from five tax havens to understand who the real owners are behind some foreign investors who have put money into the Adani group.
It's important to note that the Adani group has denied any wrongdoing throughout this investigation.
What's Your Reaction?